Phantom: A Quality Signal Update
Phantom was the name given to the set of algorithmic changes that first rolled out on in 2013. It was initially known as the Quality Update since it affected quality signals but wasn't immediately acknowledged by Google. Even then, the term was coined by the webmaster community. Its subsequent versions, Phantom 2 and 3 were launched in 2015.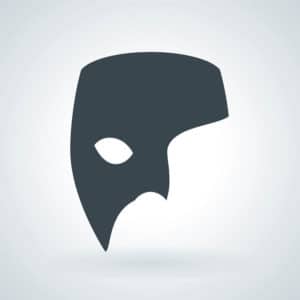 What's It For
Phantom can be easily confused with Panda because they both work together in fighting thin content to display high-quality results in the SERPs. However, the update actually improved on how the search engine interprets quality signals. Plus, Google confirmed that the changes only affected individual pages; not imposing site-wide penalties.
These are the factors that were believed to have led to Phantom-related penalties:
Duplicate Content User-generated content usually brings in duplicate content which can harm user experience. Several websites that had a lot of guest posts such as HubPages suffered a significant drop in rankings. LinkedIn also experienced the adverse effects of the algorithmic changes because of duplicate content through users' company pages.
Thin Content Meanwhile, thin content pertains to information that's irrelevant to the user's query. It doesn't give value to the searcher nor attempts to provide answers to their questions. An example of this is click-bait articles that tricked users with an attention-grabbing headline without substantial content.
Tag Pages Tag pages were posts that simply published a seemingly endless list of internal links that led to other content. Plus, these attempted to manipulate search bots through related tags that led them deeper into pages within the website.
Deceiving Ads Ads that blended in too well into the content to mislead visitors to another website was also a factor that Phantom fought against. Spammy directories used this practice, and they experienced a drop in organic traffic after the update rolled out.
Technical Issues Sites with functionality issues especially the pages that displayed an error message or didn't load correctly were affected by Phantom. As mentioned time and again, Google prioritizes user experience, so you should ensure that users enjoy their time in your domain by enhancing speed and other critical elements.
Confusing Web Design The quality of your web design is also crucial in boosting user experience for your website. Sites that didn't have a user-friendly interface and navigation lost their positions in the SERPs. The ones that looked spammy were also affected.
What Were Its Effects
Phantom 2 and 3, which rolled out in May and November 2015, respectively, continued to improve the search engine's ability to interpret quality signals. Both changes had a significant impact on the rankings and shook the SERPs.
How-to websites that provide general information such as HubPages, eHow, wikiHow, and Answers.com saw drops in organic traffic. This led to assumptions that Phantom cracked down on these types of sites. At its core, though, the Phantom update was an improvement to the overall ranking algorithm rather than targeting specific websites or categories.
What It Means for You
Today, thin content and deceptive practices are still a huge no-no for SEO. Google continues to put user experience above all, and that means you should provide valuable information for your readers on every page.
Here are some metrics you can monitor to ensure that your pages are effectively engaging with your site visitors:
Average Order Value AOV pertains to your overall revenue divided by the number of checkouts. It directly measures how your website is doing regarding profits. This metric is helpful for e-commerce sites that focus on direct sales.
Bounce Rates Bounce rates refer to how many times users abandon your website without going further than one page. Possible issues that lead to page desertion are thin content, horrible web design, and confusing navigation. This information can also help you pinpoint which blog posts are working to attract and capture the interest of your visitors as well as which ones aren't performing well.
Conversions This is a popular metric that's ideal for evaluating if a tweak in your UX is helpful for your brand or not. It assesses the impact of a specific action such as completing a web-form, signing up for a newsletter, or downloading your software. The formula for your site's conversion rate is dividing the number of sales with the number of visitors.
Heatmaps Heatmaps show you which sections of your website gain the most user engagement. For instance, if you have a call-to-action that directs visitors to your product page in the hopes of increasing sales, your CTA button should, ideally, have the most clicks.

Subscribe to Updates
Stay up to date with the latest marketing , sales, service tips and news.
---