We Help You Rise Through Your
Link Building Fails 
Link building is a time and tested SEO method used by millions of people across the world. But not all links are created equal, and not all links are gained the same way. We've found contextual links are one of the best types of links you can gain in your link building endeavours. But it's not easy.
Do you continuously have issues with:
Backlinks Not Added To Niche Relevant Content?
Do you find providers adding links to content that isn't relevant to your industry niche? An example of this would be adding a horse-riding website link to a publisher about home improvement. Irrelevant content can cause harm to your link. Why risk it?

Your Links Are Added In The Bio All The Time?
Are you finding every link you receive seems to be in the author bio all the time? While there's nothing wrong with bio links, a diversity on your backlink profile can go a long way to help with rankings. Contextual links can help bring that diversity!
Trouble Negotiating With Publishers Where The Link Can Go?
Many publishers have their own guidelines on where they prefer to add links on their website. It can be frustrating negotiating the location of your link, but not anymore with our contextual link service! We've done the hard work for you!
If you're dealing with these struggles, then our contextual links are for you! Contact us today to find
out how we can enhance your backlink profile – not hinder it. The Power Of
Contextual Links
Business owners and SEO'ers understand the importance of acquiring links to improve their website's search engine rankings and topical authority. Links signal to Google and other search engines your site is a legitimate source of information, trusted by others. But few people understand the ins and outs of link building.
Contextual links have been tried-and-tested as one of the best link building methods used in guest posts across the web. Why? Because you're receiving a link within the body of the article, and with NO-BS we work on having your link in the first half of the article. This makes your link more powerful and more important within the content.
Our contextual links are simple, scalable and affordable. We don't throw links into irrelevant articles. We offer niche relevant content with real contextual links.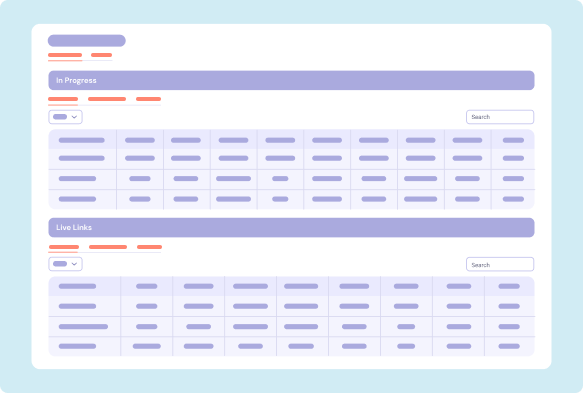 Starting
Price
We provide transparent pricing inside the NO-BS platform.
DA20+
1000+ traffic
Approve suitable publishers
750 words of unique SEO content
with two stock images
Dofollow link with chosen anchors
24/7 customer support
Guaranteed live link or 100% money back
$XXX
DA30+
2000+ traffic
Approve suitable publishers
750 words of unique SEO content
with two stock images
Dofollow link with chosen anchors
24/7 customer support
Guaranteed live link or 100% money back
$XXX
DA40+
5000+ traffic
Approve suitable publishers
750 words of unique SEO content
with two stock images
Dofollow link with chosen anchors
24/7 customer support
Guaranteed live link or 100% money back
$XXX
*Prices are displayed in USD
The above pricing is an indication only.
All prices are visible prior to ordering within the NO-BS platform.
Looking for something different? Why Clients Choose To
Work With Us
At NO-BS Marketplace, we pride ourselves on delivering a fully transparent service which allows clients to make informed
choices and decisions before they spend money. We do things differently. We don't believe you should part with your money
before you know what you're getting. We don't work like that.
Here's some of the reasons why our clients enjoy working with us.
View Publisher Domains Before Ordering:
Not only can NO-BS clients access suggested publisher domains and their metrics prior to purchase, but we offer premium link placements, too.
Natural Contextual Links:
Links inserted in the body text of the content – not simply tucked into an author bio.
Quality Content:
We write quality content which is relevant to your niche and your target URL. Bespoke content every time.
Exceptional Customer Support:
Our platform allows you to customise your contextual link orders more than ever. Choose word count, target url and anchor, target keyword and other configurations. It's so easy!
Exceptional Customer Support:
Our customer service team is ready to help! With fast turnaround times we'll be able to help you through any questions you may have.
We Do The Hard Work:
After ordering we do everything else from writing the content, communicating with the publisher and so much more until you receive your contextual link.
100% Scalable:
We can scale with you. Whether you need 5 links or 500 links we can handle any small or large order!
Easy To Use Platform:
The NO-BS Platform is easy to use and created to provide easy and scalable link building.
You can experience this and so much more when working with us. NO-BS is different. The fact that they allow us to see the publishers in advance was a complete win for us. We know what makes a good link prospect - we just need someone to provide us with the opportunities so we can then implement our own quality control and NO-BS does exactly this with maximum transparency. In addition to this, their customer support is seriously the best we have experienced. That is why we have stopped working with all other link suppliers and now solely use NO-BS for all our client outreach projects.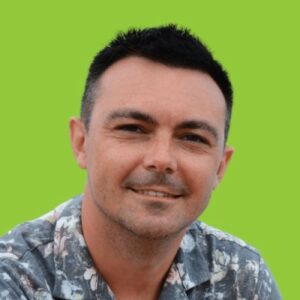 Michael Hutton
Managing Director, improveposition.co.uk
We've been using the No-BS Platform for several years now and have consistently gotten good links for our clients. What we love is the control we have over the website and content topics. For larger brands, this is important because they're very careful who links back to their website. No-BS give us a safe but effective way to build links at scale while still growing our clients' organic traffic.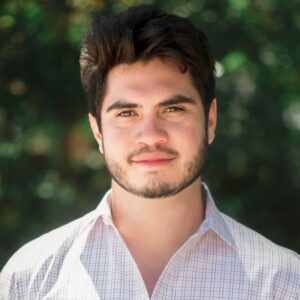 Austin Cline
Founder, sitemap.io
I've offered Link Building for a number of years, but have always struggled with pricing and the time it takes. No-BS has removed those hurdles. I now easily move my clients into on-going link building retainers, obtain quality links for them, and have grown my business. I highly recommend their services.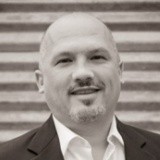 Brent Carnduff
Director, advisorrankings.io
No BS Marketplace has been incredibly useful in driving additional link building opportunities for the team. With a small team, our resources won't stretch to manual link building so No BS provides a great way to drive link building in a quick and secure way. We know these links also drive traffic to our sites.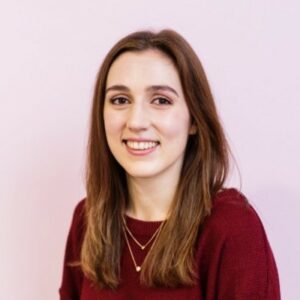 Annabel Graves
Snr SEO consultant, commonground.digital
Nobsmarketplace is a delight to use and has streamlined our entire link building operation. I always hated the lack of transparency in where we were in obtaining a link. With Nobs, I can see everything and how much further we need to go. Helps me communicate with clients in a far less stressful way. Keep up the good work.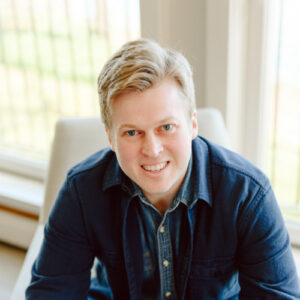 Paul Skirbe
Principal, skywardstrategies.com
REALLY like your service! Articles were very on topic and appropriate, the dashboard is reassuring to the keep updated on project status, love being able to see the site's prior to link acquisition, and the pricing is very good. Great job, best of luck with your exciting business! Looking forward to using this service more in the future.

Brett Turner
IRA Gold Advisor
Thanks to Tristan, Aaron and their entire team at NO BS for providing authentic and quality link building services with the utmost care. Good luck in their journey.

Sireesha Narumanchi
Founder, Crowd Work News
We've found it difficult in the past to find quality and reliable services in outreach, guest blogging and content creation. I can honestly say that No Bs has been an incredible service and digital partner in our journey. Response times are excellent and the content is extremely well written and relevant to any niche we have thrown at the team.

Dave Nillson
Director, The Converted Click
I've had the pleasure of working with NO BS for our link-building needs, and I must say that their platform is absolutely amazing! Not only do they live up to their name by providing a no-nonsense approach to link building, but their recommendations have been extremely valuable in improving our SEO strategy. One aspect that sets NO BS apart from the competition is their commitment to providing real publishers that are genuine businesses. This ensures that the links we receive are of the highest quality and relevance, which is crucial in today's competitive online landscape. In summary, if you're in need of a reliable and authentic link-building company, look no further than No-BS. They offer a fantastic platform, a knowledgeable team, and a promise to deliver nothing but the best for your online presence. Highly recommended!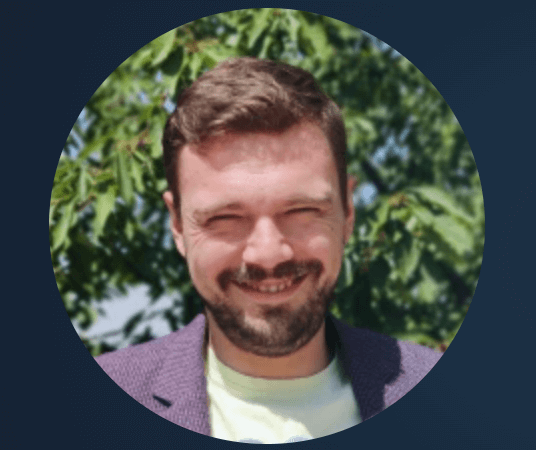 Alberto Petrov
I have been working with NO-BS marketplace for several years now and I have to say, their link-building services have been top-notch. You can use the marketplace for occasional one-off orders or opt for a more customised campaign, tailored to your requirements. Their team will be out there regardless, always ensuring the high quality of the service and support. Highly recommended.

Gleb Furik
I've worked with the No-BS team for a while and am absolutely thrilled with their work. The quality of audits, recommendations, content writing and links is great. Blog posts are well researched and well written and they are very accommodating to feedback. We're seeing positive results with our strategies. Information provided is up to date. And they really don't give you any bs. Very happy.

Katherine Billing
Very useful ! The name fits it's reputation. I've personally had a good experience using the platform since I've open my account back in March 2023. The cost can very depending on the content category and DA (Domain Authority) I like how it gives you real Analytics from vetted web traffic companies like Semrush, Moz, Ect before you make a decision on your purchase. I feel confident every time I get new content sponsored for my website. Thanks Guys - Angel Zapien – USA

Angel Zapien
The link building service from the NO-BS team was fantastic! Work and progress were delivered quickly, efficiently, and with great results. Will use again.

Shlomo Wiesen
Wanted to give a shoutout to No BS. Been working alongside them for a while now to supplement my link-building needs for several of my SEO projects. They have an incredible database of websites that they've partnered with so getting highly relevant links in the niche that you would like is extremely easy, and the support and customer service from the team there is top-notch! The delivery times are incredible too, often getting the full guest post and links live within 2-3 weeks of ordering. Overall, I'm extremely happy with the service from them. Keep up the good work guys!

Sean Dexter
I've been working with NO BS for nearly a year and I've found the quality of their service fantastic. They have a great supply of sites to work with, are honest with you about what the results will be (no follow, sponsored, slow publisher etc.), and are very responsive when you have a question or need a hand. It also helps that the dashboard and way they have set up the whole system allows any of our team to login and get things achieved no matter the time of day. I've seen some pretty cool things from these guys as they start to expand their offering (review posts and editorial links) so I'm pretty excited to see what they come up with over the longer term. Well worth opening an account.

Daniel Cooper
Just placed my first order, and it was totally fulfilled within a couple of weeks. Great work, guys! Much faster than their competitors, and I love the transparency of choosing the websites beforehand. Also the guest post articles that were written for me were great. I'm in a hard B2B finance niche, and they nailed it. I'll be ordering again!

Garit Boothe
Thrilled with my experience with NO-BS. The team is on point with their communication, and you always know you're in good hands. And as an SEO agency, we love seeing the quality of links that they're able to provide. Absolutely recommend them!

Brian Taylor
NO BS is one of the best companies I've worked with in the SEO industry. They provide consistent, predictable, affordable, and scalable opportunities for outreach. The platform has dramatically reduced the time it takes to manage my outreach campaigns each month — saving our business a significant amount of money. They're working on new updates, growth, and planning for the future. This isn't a static platform — these folks are positioning themselves to be a major player in the SEO space for years to come. Their support staff is the crème de la crème when it comes to customer service. My account manager, Jackson, is knowledgeable, easy to talk to, prompt with replies, personable and really cares about me and my company. Whenever I have feedback about features for the platform or things I'd like to see in the future he notes it down and relays it to the development team — that's something you won't find with other companies. To top it off, the CEO is great. He's funny, friendly, and has that personal touch every small business owner dreams of. He does for us what we should do for our own digital marketing clients. To make it clear that I'm unbiased, I'll offer up a few recommendations: 1. More filter/sorting abilities would be nice. Especially for agencies that are managing multiple clients/campaigns. 2. A global variable that notes whether or not I've already rejected one publisher would be nice whenever they're including as an opportunity for a separate campaign. 3. The ability to store our own global notes on a publisher would be nice; similar to the global variable suggestion above. 4. Broken backlink opportunities (via the upcoming Editorial publishers) would be a nice addition.

Skyler Reeves
Absolutely the best link building service out there. I've tried many services in the search to scale our agency's link building process and they are hands down the best due to; 1. Process 2. Inventory 3. Tech 4. Support. Give them a shot, you won't be disappointed.

Justin Thomas
I've used this platform for the first time not long ago in order to help me find proper backlink opportunities. The process was easy and I've found exactly what I was looking for. I vet all my backlinks opportunities using Ahrefs and they were up to my standards.

Cedric Pharand
I love NO BS Marketplace. I tried multiple different competitors and this one is hands down my favorite.

Adam Walters
The service they offer is great. Their platform has been helpful in finding good back links for our site. I highly recommend NOBS links.

Jyothis George Build White-Hat Contextual

Links At Scale!
An Intuitive SEO Platform
The NO-BS platform is a link building marketplace and management tool, all rolled into one. Our custom-built web app allows you to create projects, customise orders with your target URLs and anchor text, track the progress of your placements, plus access white-label reports. We've taken an intuitive approach to outreach, allowing users to review the URLs and metrics of relevant publishers within their niche, which have been hand-selected by our Quality Control team for each project.
We even offer a self-service option if you'd prefer to manage the entire link acquisition process yourself. This functionality enables you to examine 16 data points – from organic traffic to trust flow – and a brief summary of each website in our publisher network. If you're unhappy with the publisher you've picked, you'll have the opportunity to reject it and select another before the work is started.
Ideal for both in-house teams and agencies, our platform allows you to collaborate with your team and share guest post projects with your clients. You can build links at scale and manage 100s of clients simultaneously across separate projects. Here's some of the things you can experience and utilise from the platform when ordering your contextual links.
User Access Control:
Control what team members do or see with easy access levels.
Manage Multiple Companies:
Setup multiple companies under the one profile. Switch projects between companies easily and review separate companies effortlessly.
Manage Projects Easier:
Delete, edit and archive projects for better organisation and project management.
Invoice Management:
View or download invoices for easy account management.
Easy Ordering Process:
Setup a project, tell us about the publishers you're looking for, and we'll suggest some for you.
These are just some of the things you'll experience when using the NO-BS Platform for contextual link building.
Create a Free Account Avoid A Digital Footprint With

NO-BS Marketplace
Nothing will undo the power of your links faster than a digital footprint. This term refers to the act of building links back to your website in a way that search engines recognise it as unnatural.
There are many ways to inadvertently create a link footprint. The most common are:
Building too many links, too quickly
Acquiring dozens of backlinks from publishers with identical metrics
Using the same branded anchor for every link placement
Having all of your links placed the same way (i.e. in an author bio)
Buying expensive links from DA60+ websites when you're a brand-new business
What happens when Google realises you've been up to no good? Expect hefty site penalties and say goodbye to your search engine rankings. With NO-BS Marketplace, you can customise every aspect of your project, from the type of placement to the way in which the link is inserted. This allows you to retain control over your link building strategy in the long term and it greatly reduces your risk of a penalty.
Want to get started? How Does
It Work?
Here at NO-BS Marketplace, we're committed to maintaining transparency. Here's how our contextual link insertion process works:
1
Set up your project for free
Create an account, then build your project inside our platform.
2
Choose your
publishers
Review our list of suggested sites based on your project brief and select the ones that suit.
3
Personalise your order
We'll hand-select publishers based on your project brief. Trust our team to find the best options for your link building plan. Approve the ones you like and reject those that don't suit you.
4
Receive Your Live Link
Receive your cntextual guest post link and reap the powerful search engine benefits.
Contextual links made easy!
Try it free. No credit card required. Instant setup.
Our Mission: Transforming SEO With
Transparency And Trust
Committed, Transparent, Ethical Link Building And SEO
We're not just another blog writing service; we're a partner in your journey to SEO success. Our commitment to ethical link building and transparent SEO practices sets us apart in an industry often clouded by shortcuts and black-hat methods.
Professional SEO Help When You Need It
SEO is a long-term game, and we're here for the long haul. Whether you're a seasoned pro or just starting out, our professional SEO help is just a click away, ensuring you make informed decisions that benefit your search engine rankings.
Industry-Leading Customer Support
Our customer support isn't just about resolving issues; it's about helping you succeed. With industry-leading response times and quality service, we're here to assist you at every step of your content marketing strategy.
Guaranteed Results
We stand by the quality of our work. That's why we guarantee all live links, or your money back. It's our way of ensuring you get the results you deserve.
Empowering You With Free SEO Tools
We believe in empowering our clients, which is why we offer free tools to optimise your SEO. From keyword research to actionable advice, our tools are designed to give you an edge in a competitive digital landscape.
Pioneering The Future Of SEO
Serving thousands of customers per year, our industry-leading platform is paving the way for how new-age link building and SEO are transforming an industry. We're not just following best practices; we're setting them.
Frequently
asked

questions
What is Sponsored Content?
We provide a comprehensive range of services tailored for SEO consultants, including premium content writing, link building, SEO strategy development and execution, plus more. Have something specific in mind? Reach out and talk to us!
Why should I consider Sponsored Content?
Our premium content writing service ensures high-quality, optimized content that can enhance your clients' online visibility, drive organic traffic, and position them as industry leaders. Position yourself as the go-to SEO consultant for potential clients.
How can Sponsored Content improve my rankings on search engines?
Yes, our link building services can be white-labelled, allowing you to seamlessly integrate them into your offerings and present them under your brand name.
What types of businesses can benefit from Sponsored Content?
We prioritise quality over quantity. Our team focuses on acquiring backlinks from reputable, industry-relevant websites to ensure maximum SEO impact.
What does your pricing include?
Our services are designed to complement and enhance existing SEO strategies. Whether it's content, link building, or full SEO strategy development, we ensure seamless integration to boost overall results.