December 2011 10-Pack and January 2012 30-Pack Updates: The Quest For High-Quality Results
Improvements
After November's initial 10-pack of updates, Google rolled out another 10-pack in the same month which was announced in December and followed it up with 30 algorithm changes that were confirmed in January. Back in the first packed updates, the team had already confirmed that they would be announcing the highlights in their blog to inform webmasters about the tweaks they implemented.
What's It For
The developers launched the second 10-pack of updates in a push to make search more transparent for users. A few factors they improved on were for rare search terms in related queries, autocomplete predictions, live results for football leagues, image result freshness, and tablet device usability.
The more significant changes involved:
Parked Domains – The December 2011 10-pack of updates rolled out a new parked domain classifier which identifies placeholder sites that don't provide valuable content to users and are often filled with ads.
Original Pages – Another considerable improvement brought about by the update is improving the search engine's ability to better detect the original page when confronted with similar content from multiple sources.
Top Results – Google also confirmed that they'd rewritten the code for top result selection which means that no website can dominate the SERPs with too many results.
Meanwhile, the 30-pack of updates announced in January 2012 improved on the accuracy of country-restricted searches which gave users the choice to view results from their particular country only. Another change was the refining of how the search engine detects soft 404s which some sites use to return other status codes when users can't access their domains. Recurring changes were for snippets, autocomplete, live results, and related queries.
Notable improvements were for:
Megasitelinks – Megasitelinks was Google's internal project code name for the algorithmic update that handles the selection of sitelinks. With this, webmasters were given control over the sitelinks displayed for their specific metropolitan region through the location setting.
Image Search Signals – In the first 10-pack of updates for November, Google retired an Image Search signal that handled pictures referenced in multiple pages because it only had a slight impact on result relevance. With the 30-pack of updates, the team implemented a new algorithmic signal through landing page quality where pictures that link to the highest quality source pages are prioritized. Spam detection from the main search was also applied for this vertical.
Byline Dates – The developers also announced that the search engine is now showing more accurate byline dates since the update improved how it determines the date assigned to a web document.
What Were Its Effects
While Google did confirm that they'll do a blog series for the changes they made to the search engine's algorithm, evaluation, and rankings, the team also noted that the packed updates were lumped together because they are merely slight changes that don't necessarily warrant entire blog posts.
Scraper sites suffered a significant loss with the 10-pack of updates' improvement on detecting original pages. Most of them outranked the sources where they scraped their material from. Plus, the displaying of sitelinks continued to expand, and the incorporation of new signals for Image Search has led to its comprehensiveness today.
What It Means for You
If you're using your original photos for your blog posts, maximize it for SEO by using alt tags for each picture. Alt tags are text descriptions of the image or its general theme. It was initially intended for visually impaired users, but you can leverage this feature for your website's SEO since search bots use words to crawl and index your site.
Here are some image elements you can optimize to improve your search rankings:
Image File Name – Search bots crawl through the text you use for your image's file name so make sure you incorporate your focus keywords here.
Alt Tags – These HTML attributes are used to identify your photos when the image doesn't load properly or when a visually impaired user comes across it. Make sure to be as descriptive as possible and include your keywords, but concise at the same time.
Captions – Captions appear beneath the image and its title. It also acts as a description of the picture or an explanation of its relevance to your content. One useful way to elevate your subtitle is to infuse it with humor to act as a refreshing break from reading your post.
Contextual Information – Google evaluates the relevance of images to a user's query by looking at the overall context of your post including your text content, accompanying pictures, page title, URL, and sitemaps. Ensure all elements of a particular page offer a unified and consistent message to your readers.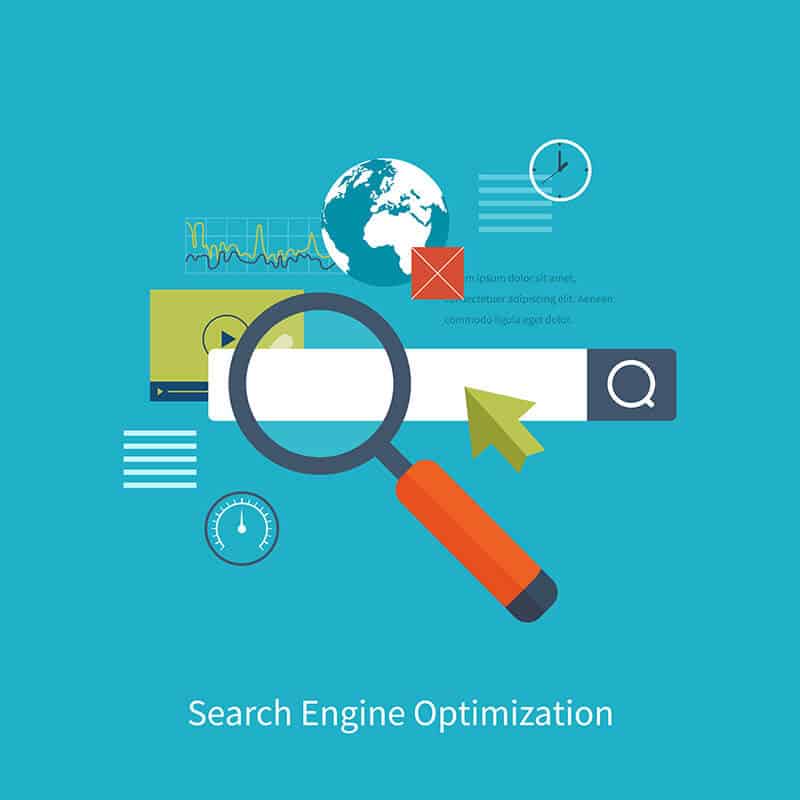 Subscribe to Updates
Stay up to date with the latest marketing , sales, service tips and news.
---