Is It Time To Get Into Podcasting?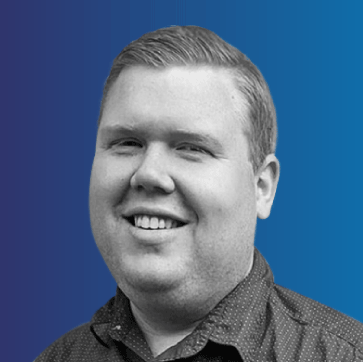 November 02 , 2020
Blogs
This past spring, global podcast consumption increased 42% following COVID. What should you do about it?
Most marketers would probably come up with a hundred different priorities to complete before starting a podcast.The medium has been steadily increasing in popularity over the last decade, but 2020 has seen a meteoric rise.
Due to the recent global health crisis forcing people to stay indoors and look for new entertainment, podcast consumption has risen sharply.
See for yourself. Here are a few numbers that show the rise of podcasts, thanks to the 2020 Infinite Dial report by Edison Research and Triton Digital: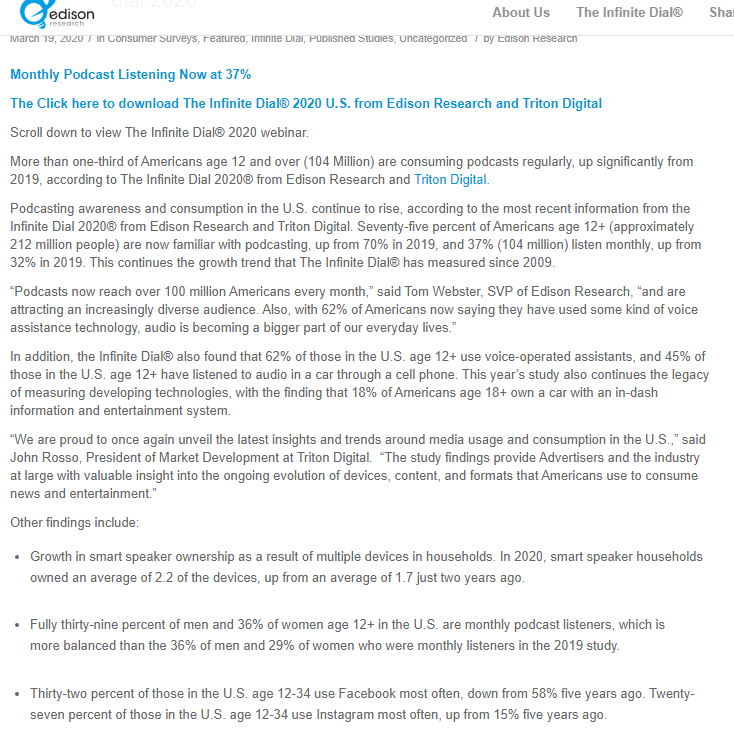 55% (155 million) of the US population has listened to a podcast – up from 51% in 2019

37% (104 million) listened to a podcast in the last month – up from 32% in 2019

24% (68 million) listen to podcasts weekly – up from 22% in 2019
In just one year, that's a 4% increase in the number of listeners in the United States alone—roughly 13 million people. Plus, much of this data was collated prior to the peak of the pandemic; we expect the figures to rise much higher in 2021.
Despite these numbers, the podcasting medium is still new for many industries. So, unless you're in digital journalism, chances are your competitors aren't creating podcasts yet. Starting one now will establish your company as a beacon of knowledge and an authority in your niche.
What should you do to get started?
1. Research As always,
research is the launchpad for success. When you're planning a podcast in a professional setting, you can't just wing it.
First, build a list of everyone who is well known and has built a name for themselves in your niche, whether they're a publisher, writer, editor, or someone who revolutionized how things are done.
These are your potential guest speakers—an essential backbone for every podcast. They attract listeners by providing insights, sharing tips, and providing general industry know–how.
Next up, research which topics you want to cover. Check out the news every day, and stay across developments in your field. This will give you a solid framework, ensuring you're prepared to talk about trending topics every episode.
2. Plan
You're a busy professional, we get it. This is time-consuming, we get it.
However, if you structure your day properly and plan in advance for a 20-minute episode once or twice a week, you're likely head and shoulders above everyone else in your space.
You can even automate this process. There are a number of tools that will notify and remind everyone on your social media accounts of your upcoming episode. Try using software programs like Sprout Social, CoSchedule, Feedly, or Airtable.
3. Execute
The most important aspect of podcasting: execution. Practice speaking before you go on-mic and ensure you enunciate clearly.
We encourage you to focus on delivering short, frequent episodes. This will likely suit the lifestyle of most of your listeners. Also, don't forget to incorporate statistics and verified facts; these will shape you into an authority figure and someone worth listening to.
Hot tip: avoid being too salesy. It's better if you don't even mention your products or discounts. This is simply the time for conversation and sharing thoughts. If you podcast well and build a loyal audience, listeners will naturally gravitate to your brand.
Subscribe to Our Blog
Stay up to date with the latest marketing, sales, service tips and news.
---