Understanding Local SEO And Its Benefits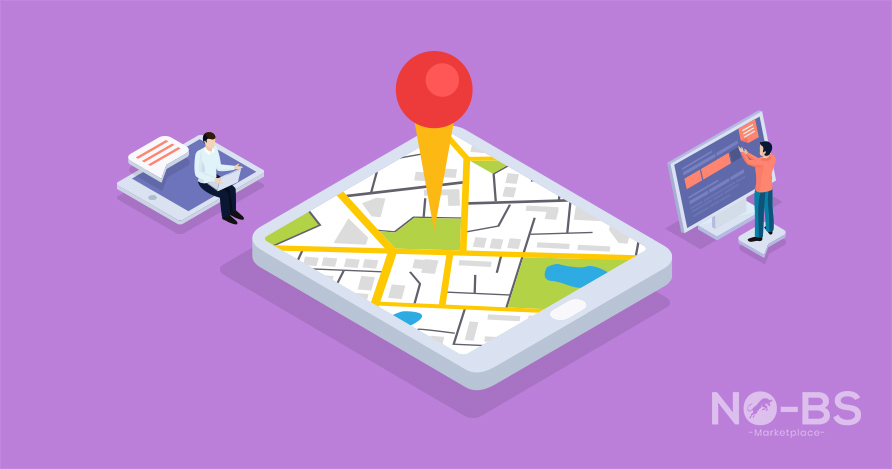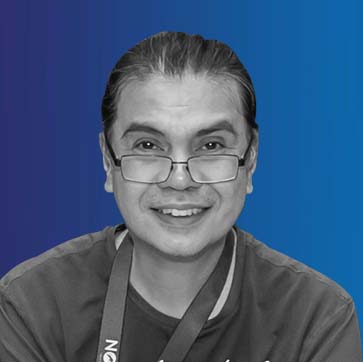 August 21 , 2023
Blogs
Words are powerful tools that can paint vivid pictures and tell compelling stories that can be heard across continents. But as a search engine optimisation (SEO) content writer, I noticed a gap: local stories often get lost in the global narrative. Just as local authors and their stories need a platform, so do local businesses in today's digital realm. This realisation led me on a journey of studying and understanding local SEO.
In the age of search engine optimisation, the phrase ' Location, Location, Location,' a real estate mantra, takes on a whole new meaning. And I'd wager a bet that it's just as crucial for local businesses as for real estate.
The key to this lies in numbers: imagine missing out on the 46% of all searches on Google simply because they are local. Each search is an open door, a potential customer needing your product or service, and a chance to expand your business.
In today's digital world, nearly 89% of people are searching for local businesses on their phones at least once per week. Meanwhile, 58% are searching on their phones daily. This trend makes a well-optimised online presence not just a nice-to-have, but a must-have.
The stakes are even higher when we realise that 72% of these daily local searchers end up visiting a store within five miles of their Location. If your local SEO is up to par, one of those visited businesses could be yours. That's a lot of potential customers and revenue. And if you don't close the gap, your local story will also get lost.
It's my aim to help you bridge this gap. If you want to make heads or tails of local SEO and take advantage of its potential, you're at the right place. As someone who has navigated the labyrinth of SEO, I've compiled a comprehensive list of local SEO tips to help you garner the visibility you deserve in your community.
Welcome to the journey of understanding local SEO and its benefits. I promise it will be a ride worth your while.
What is local SEO?
Local SEO is optimising a website or business for local search results. This differs from broader SEO strategies, which concentrate on reaching global audiences. Local SEO is about increasing search visibility for companies serving their communities face-to-face. These can be physical businesses, like restaurants and dental clinics, or service-area businesses, like home repair or taxi services.
For instance, let's say I own a dental clinic and want to make sure people find my clinic when they search for a dentist in their area. How can I do this? I would ensure that my Google My Business listing is accurate. I would diligently keep my address, phone number, business hours, and other pertinent information up to date. Also, it would help to add photos and encourage customer reviews.
Why is local SEO important?
Local SEO is vital for several reasons. It allows businesses, especially small businesses, to stand out in their communities. The exposure leads to increased traffic, both online and in-person. Through local SEO, businesses are found by consumers searching for nearby goods and services. It targets a ready-to-act audience, converting searches into sales at a higher rate.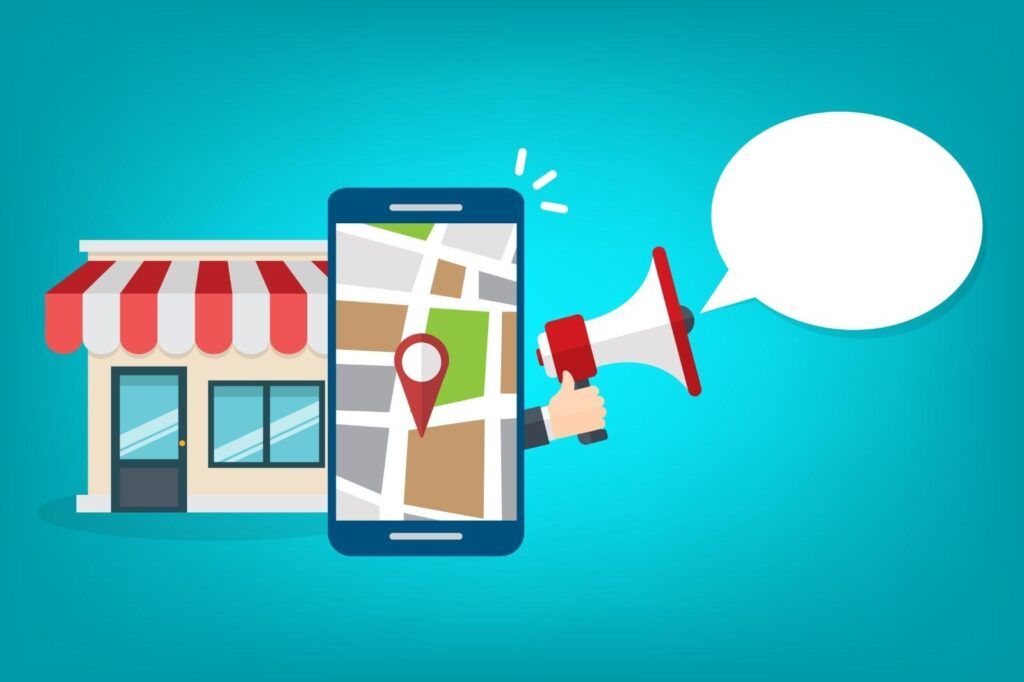 SEO can act as a 24/7 storefront. By incorporating local keywords into my imaginary dental clinic's website content, it'd make it easier for local customers to find the clinic when they search 'dentist near me' on their phones.
I'd want my clinic to be the one that shows up on their map when someone looks up a dentist. Remember, it's not just about being seen, but about being seen by the right people – those who are nearby, interested, and ready to engage with the business. The right people finding your business results in increased sales and revenue.
In a world increasingly dominated by online search, local SEO is an important part of staying competitive and relevant.
How to improve your local SEO
Improving local SEO involves several crucial steps.
Optimise your website: Firstly, optimising your website for local search is key. Injecting relevant local keywords in title tags, meta descriptions, and content can make a significant impact. For instance, on my dental clinic's website, I would include phrases like 'best dentist in [my city]' in the title tags and sprinkle local keywords throughout the content.
Claim Google My Business listing: Next, claim and verify your Google My Business listing. Like what I did in my imaginary clinic, I make sure the address, opening hours, and contact details are accurate and updated. This will solidify your local presence

Encourage customer reviews: Garnering customer reviews play a pivotal role. Encourage your clients to leave reviews on your Google listing after their visits. Reviews help validate the quality of the services and strengthen the local reputation.
Optimise for mobile devices: Finally, optimising for mobile devices is crucial. Keep in mind many local searches happen on mobile devices. Hence, make sure your business's website is mobile-friendly, ensuring easy navigation for potential clients browsing on their phones.
By integrating these practices, your local SEO game will steadily improve, helping it to stand out in the community.
Benefits of local SEO
Local SEO offers numerous benefits for businesses, like the following:
It boosts search engine ranking.By employing local SEO tactics, your business's website will climb the search engine results pages, becoming more visible to potential clients.
It enhances user experience.Maintaining an optimised, easy-to-navigate website will ensure a positive experience for visitors, which encourages them to return.
It fuels engagementLocal SEO makes your business more discoverable in the community, sparking conversations and fostering relationships.
It paves the way for increased conversions. Thanks to local SEO, higher engagement translates into more visits or appointments booked, as potential clients can easily find, evaluate, and contact you. Therefore, the benefits of local SEO go beyond mere visibility – it's a conduit to business growth.
How to test your local SEO
So, how do you know if your local SEO efforts are bearing fruit? Several tools can help with this:
Google My Business: As the cornerstone of local SEO, it provides insights about how customers found your business, where they come from, and their actions on your listing. For small business owners, monitoring these metrics regularly helps them understand the local reach and make necessary adjustments.
Google Search Console: This helps monitor and troubleshoot your website's presence in Google Search results. It shows which search queries bring users to the site, enabling you to optimise your website's performance and content.
Local Falcon: This is a highly effective tool for tracking local search rankings. It visualises how your business appears in search results across different Locations in your service area. This bird's-eye view can help you understand where you're making an impact and where you need to put in more effort.
These tools can collectively assist you in gauging the effectiveness of your local SEO efforts and continually optimising for better performance.
Common mistakes to avoid in local SEO
In local SEO, several common missteps can hinder your progress.
Having a website design that is not responsive

In today's digital age, customers access websites through various devices, so you should ensure your site is easily accessible no matter what they use. For example, if my dental clinic's website isn't responsive, it might not render well on different screen sizes, negatively impacting the user experience and search rankings.

Neglecting mobile load speed

Consumers expect quick load times, especially on mobile. According to Google, 53% of searches are abandoned if the site takes more than three seconds to load. If my website, for example, takes too long to load on a smartphone, potential patients might leave and opt for other dentists even before seeing what my clinic offers.

Creating mobile-unfriendly content

Generating mobile-unfriendly content is a faux pas. Long paragraphs of text can be hard to read on a small screen. Ensure your content is concise and broken down into easily digestible chunks for mobile users.

Not using calls to action

Not using calls to action (CTAs) can lead to missed opportunities. A compelling CTA on my site can prompt potential patients to book an appointment right then and there, translating to tangible business results. For my dental clinic, I'd use a CTA like 'Schedule your checkup today!' or 'Book your teeth whitening appointment now!'

Avoiding these mistakes can significantly bolster your local SEO efforts.
Additional tips to improve SEO and local visibility
Navigating the local SEO landscape may seem daunting, but the right strategy can lead to remarkable results. The following are additional tips to help you refine your approach and maximise local visibility.
Use relevant keywords throughout your site. For instance, in my imaginary dental clinic, I'd include the
phrase 'teeth whitening in [my city]' in my content.
Structure your website logically to aid user navigation. Break your services down into separate pages or sections for ease of access. Not only will it benefit your visitors, but it also makes it easier for search engines to crawl and understand your website's content.
Utilise the power of social media. Your online presence doesn't have to be limited to your website alone; you can also promote your site on social media to boost its reach.
For maximum SEO visibility, use SEO best practices like meta descriptions and alt tags for images.
Prompt, professional responses to reviews show your commitment to customer service. Always thank clients for their feedback and address any concerns raised.
Local voice search optimisation helps capture mobile users. Incorporating conversational keywords allows your website to appear in relevant voice searches.
Fresh content keeps your website relevant. By regularly posting new content, you boost your site's SEO visibility and increase your chances of getting repeat visits from users.
Staying informed about local search trends helps you remain competitive. Always keep an eye on the latest developments in your niche.
Implementing these tips can significantly improve your local SEO performance, putting your business on the map.
Conclusion
Local SEO is an important part of any SEO strategy. Whether you're running a dental clinic or a bustling bistro, employing local SEO tactics can elevate your brand, engage your community, and boost your bottom line. Following the tips outlined above will help you improve your local search engine rankings and attract more potential customers in your area. So, don't be daunted by the labyrinth of local SEO.
Instead, view it as a journey filled with opportunities to tell your local story and connect with your audience like never before. Remember, in local SEO, you're not just a business owner; you're a storyteller. And it's time to tell your story.
Subscribe to Our Blog
Stay up to date with the latest marketing, sales, service tips and news.
---