How to Create an Effective Link Building Plan for Your Website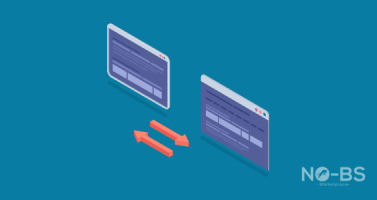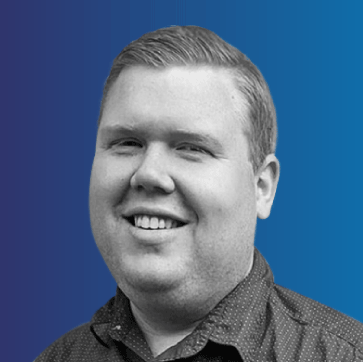 February 27 , 2023
Blogs
Google, Facebook, YouTube, and Twitter are among the most backlinked-to domains in the world. Statistics show that the four most popular brands are the only ones with over 400,000 backlinks.
Of course, these backlinks aren't the only sources of traffic. However, they've certainly contributed to the billions of visits enjoyed by the mentioned websites.
Reaching the heights set by the likes of YouTube is a big ask for any webmaster.
So, how do you create a link building strategy that brings tangible results? This article discusses everything you need to know.
What Does Link Building Entail?
Link building is one of the most popular search engine optimization (SEO) tactics. It's been around for as long as the internet has existed. But it's become more prominent in recent years as more people take their businesses online.
It's worth noting that link building served a different purpose in the pre-Google age. The strategy was used to generate direct traffic to sites rather than manipulating their SEO performance.
Webmasters used Web rings as their main link building tactic. A Web ring refers to an array of websites linked together in a linear loop. A visitor could only move through the chain in one direction from the oldest site to the latest.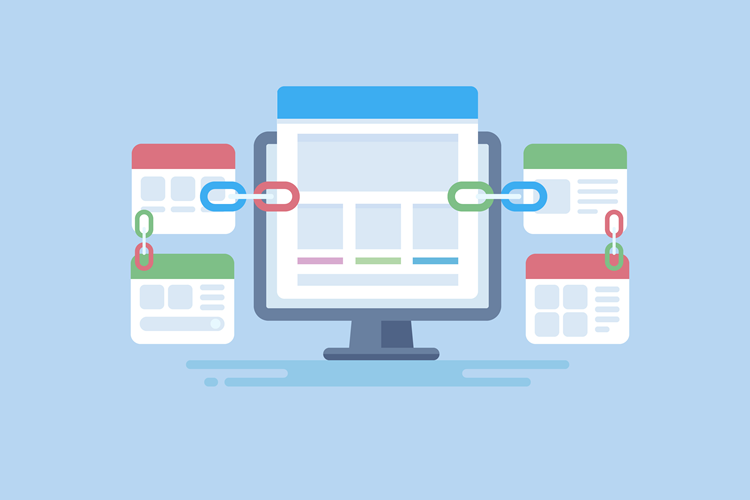 This technique has since evolved to a ranking factor. Webmasters use it today to enhance their sites' position in search engine result pages (SERPs).
In the early years of Google (early 2000s), the game was all about the quantity of links. The more links one had, the higher the chances of ranking high on SERPs. Remember, this was regardless of the relevance and authority of the websites linking back.
As you'd expect, many people misused this factor in a bid to enhance their sites' SEO ranking. Google has updated its algorithm over the years to make the ranking system a little stricter.
The number of backlinks today don't entirely determine how high your site ranks. Of course, it still has significant impact on Google's ranking criteria, but it isn't the only determining factor.
Keep in mind that Google isn't transparent about how its ranking system works, and rightly so. The idea behind it is to ensure that webmasters focus on producing high-quality content rather than their position on SERPs.
Steps To An Effective Link Building Plan
Link building can only bring the desired results when done right. So, how do you create an effective strategy? The whole plan boils down to getting authoritative websites linking back to your pages.
The idea of link building is to send readers from the current page to another page that has more information on the subject. Keeping this in mind throughout your project will help you develop a profitable strategy.
That said, here are the main steps for a successful link building plan:
Know your audience


The site visitors are the main stakeholders in your link-building project. Therefore, your first order of business should be to define and analyze your ideal visitors. Who's your website's target audience? What type of content do they like?

Imagine a site designed for sports and entertainment. Your primary audience will be sports lovers. The best way to engage users in this genre is through trending topics, up-to-date sports news, and matchday videos.

Understanding your target market will help you in your content creation. You'll know which topics to cover, the best visual representation, and the ideal tone to use in your discussions.

List the websites that may appeal to your visitors

Once you know your desired audience, you can now make a list of sites that'll help you reach them.

The objective is to tap into the traffic of high-authority sites. Therefore, you'd want to partner with publishers with the same target audience. This way, it'll be easier to attract their visitors to your website.

Remember, the overall profile of sites that link back to you may have a huge impact on your SEO performance.

Google can devalue your website's ranking if it finds many toxic backlinks pointing to it. These are backlinks that come from sites that are either spammy, topically irrelevant, or those sites built with the sole objective of linking out.

Therefore, you must analyze each website thoroughly before requesting backlinks from them. Unnatural links on your site are a liability as you run the risk of being hit by Google Penguin. Google designed this algorithm to detect links acquired through black hat link building methods. Any site found on the wrong may have its SERPs ranking reduced.

How to get rid of bad links

If you already have toxic backlinks, you'll need to clean up your profile before launching another link building campaign. But before you start cleaning, you'll first need to know what makes a bad link. You want to disassociate yourself with links from the following sources:
Penalized domains
Unrelated websites
Private blog networks (PBNs)
Link farms and link directories
"Bad neighborhoods" such as pharma, porn, and online gambling unless that's the primary purpose of your site.
After understanding how toxic links look, you can proceed with the removal process.
Step 1: Identify bad links
Unfortunately, there is no automatic method for identifying all bad links on your site. You'll have to manually review all backlinks using a tool of your choice. Follow these steps if you're using Ahrefs:
Type your domain into Ahrefs Site Explorer.
Click on the "Referring domains" tab on the left of your screen. This will take you to a page showing all domains that link to your site.
You can use any of the metrics shown on the current page to sort out these domains. Go with the "Domain Rating (DR)" metric in this procedure as it gives you an idea of a website's quality.
Click on DR to sort the domains from the lowest rating to the highest (or the other way around).
The lowest DR doesn't necessarily point to a spammy link. Sometimes, it might be because the linking site is still new.
To filter the links further, you'll need to check the domain name, anchor text, and other indicators that may suggest a spammy link. Domains with foreign languages that don't fall within your niche may also be toxic to your SEO performance.
Analyze every domain individually and list down those that don't pass the test. You can create a CSV file and list all domains together with the contacts of the webmasters. This will help you determine which publisher to contact first and keep track of their responses.
Step 2: Contact the webmaster
Google recommends that you request the publisher to remove your links from their site before taking another step. Of course, the chances of finding responsive webmasters are minimal. In fact, most spammy websites don't have the owner's personal contact information.
If there's no trace of any contact information on the site, you can use the WHOIS Domain Lookup tool. Needless to say, this could also be a dead end, especially if the publisher doesn't want to be found.
Step 3: Submit the Google disavow file
You may be lucky to get a webmaster who is ready to fulfil your request. However, if you don't find their contact information or don't get any response from them, then you can use Google's disavow tool.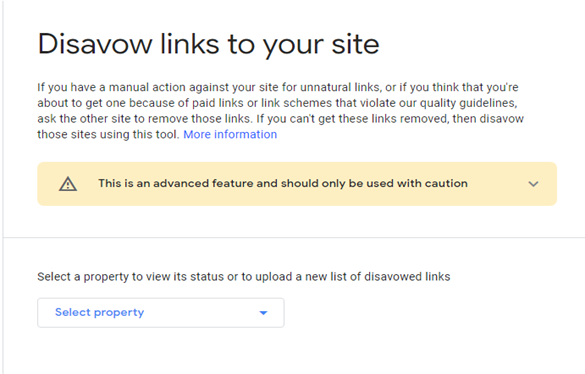 Create a list of all the URLs you want to disavow. Attach the list, send it using the tool, and wait for the file to be processed. Remember, use the disavow tool only after thorough analysis of the links.
Create engaging content on your site
Content is a key factor in any link building campaign. Publishing informative pieces on your website will not only attract more traffic but also convince authority sites to link back to you.
When you create engaging posts, other publishers will be happy to refer to them without asking for anything in return. Your audience also won't stop mentioning them in forums and social media groups.
So, how can you ensure that the high-quality content you create contributes to your link building success? For one, publishing it regularly, preferably weekly, will attract more audience.
Also, focus on trending topics, especially if your niche demands the same. While at it, try to match your content to that of your desired partner websites. This will make it easier for the publishers to integrate your links into their blogs.
Request backlinks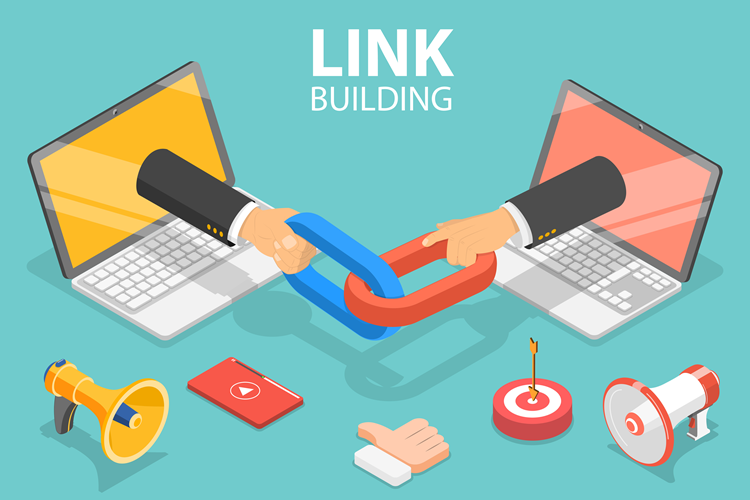 Online businesses require the help of influencers at some point, and yours is no exception. One way to measure a successful link building campaign is by the number of authority websites that link back to you.
So, your next order of business should be to request backlinks from the best webmasters in the industry. Here are some of the strategies you can use to earn these links:
Keep up with the activities of your preferred bloggers: Being an active participant on a webmaster's blog increases the chances of having your request granted. Comment, like, and share their posts as regularly as possible. Contributing to relevant discussions while giving informed solutions can help attract the blogger's attention. While at it, avoid lazy contributions like "nice post". Instead, offer in-depth opinions on the subject. You can then proceed to table your requests once you've built a good relationship with the webmaster. It'd be a good idea to send a formal request via email and wait for the response without being too pushy.
Offer something in return: Sometimes, getting backlinks is easier when both parties benefit from the deal. So, the best way to go into this is with a reciprocity mindset. Be ready to offer something in return if the other party accepts to link back to your site. For example, you can offer a free sample of your product in exchange for a review by the blogger of your choice. Another option is to provide discount codes for the blogger's audience. Their content will get more engagements, and your site will receive more traffic. Guest blogging can also work as the publisher benefits by getting more up-to-date content on their website. Given the chance, create high-quality guest content.
Hire a link building agency: Link building is a demanding and time-consuming project. But you can make it more manageable by hiring a team of professionals. Depending on the firm and your needs, this route can be budget-friendly and generally effective. So, what do these professionals offer? Some of the benefits of hiring a link-building company include:

Their expertise will help you develop a high-quality backlink profile.
They give you easier access to authoritative publishers.
Their services can enhance your brand visibility.
You get high-quality and relevant content for your readers.
Link-building companies can also advise you on the best SEO tips.

Of course, this option is a little more expensive than the previous methods. However, it gives you better chance to rank among the best on SERPs.

Conclusion
Link building has become quite popular in the modern digital space. It's no surprise to see many online businesses investing in it due to its benefits. If you're one of them, then your first order of business should be to understand your audience.
Once you've defined your ideal target audience, you can then list down all the websites you'd want to partner with. Exclude any site that may seem spammy to avoid hurting your SEO performance.
Creating great content is also vital to your link-building success. Publish authoritative content to attract potential partner publishers and retain your ideal audience.
Subscribe to Our Blog
Stay up to date with the latest marketing, sales, service tips and news.
---