Jan 2020 – The 'What's New' at NO BS Marketplace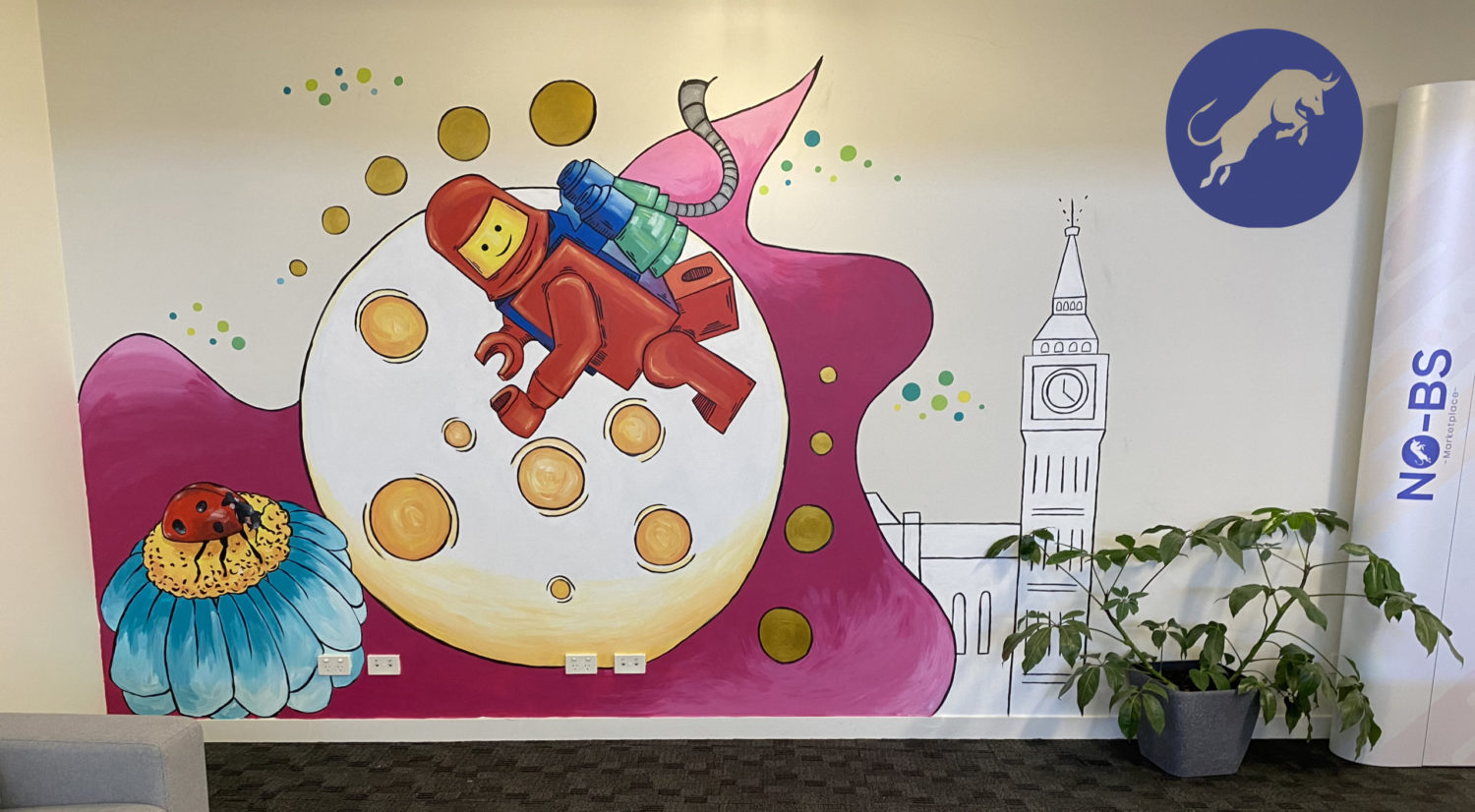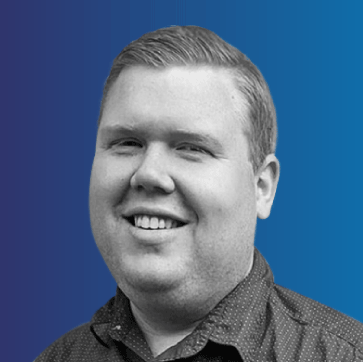 January 29 , 2020
Press
Happy new year to all! (even if you're reading this in late-January)
What a great year of growth 2019 was at NO BS Marketplace. Our team worked around the clock all across the globe to continuously focus on building a world-class platform that delivers only the best results in off-site SEO for our clients and agency owners alike. Thanks to the constant feedback and user insights from you all, we feel very confident that 2020 will make our service even better than last year…so get excited!
With that said, we have some exciting changes happening which might interest you.
As of January, we are excited to announce some of the following changes;
Update to the user interface.
The launch of Editorial links
Full Account managed services.
Custom pricing.
Let's learn a bit more about each one.
Editorial links
This is the product that the market has been screaming for, and we're proud to bring it to you at scale as a world first (the scale part that is).
Working with our verified publishers, we select existing articles that are relevant to the client and edit/improve the article in a way which adds value to a publisher's audience and naturally include our client's websites within the content.
Account Managed Services.
While our platform offers self-service, we now have the team and the resources to offer a fully account managed service for clients purchasing "20+" placements per month. This is a great option for in-house teams who don't have the time or expertise to review and select each individual publisher, or for agencies who are looking to streamline their link building and free up time to work on more important things.
With this option, your account manager can submit your campaigns, approve/reject publishers, handle rejections and follow up with the production team to ensure the smoothest delivery possible. Reach out to us (or your current account manager) to learn more – https://nobs.link/contact/
Custom pricing.
For those of you who are happy to focus on 2 metrics or less, and are interested in 20+ placements per month, we have fixed pricing options available which will see faster turn around times, lower prices and less time spent placing orders in the platform. Reach out to your account manager if you would like to discuss ongoing discounts and find out if this might be a good fit for you.
User interface updates & shortlist.
During a recent update, we made some cosmetic changes to the dashboard to make it easier to manage your projects.
This includes the ability to shortlist publishers for later, so if you find publishers you like the look of, but not ready to purchase yet, simply add them to your shortlist, reject the publishers you don't want and keep building your shortlist so they're ready and waiting.
This is also a great way to keep some backups in place, just in case the publisher rejects your request and we need to pick another one in a hurry.
When you're reviewing publishers in your dashboard, rather than approving the publisher, just add it to your shortlist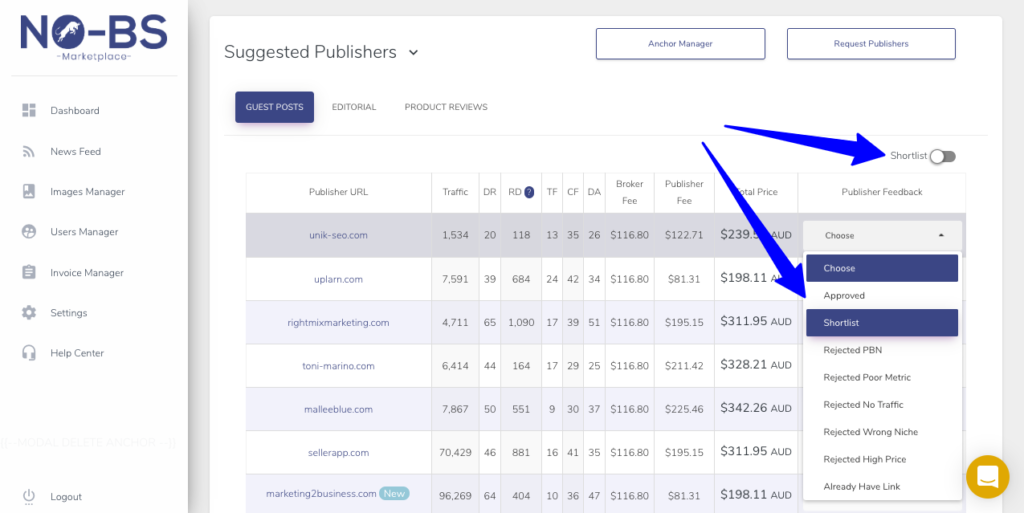 Then, toggle between your suggested and shortlisted publishers any time you like.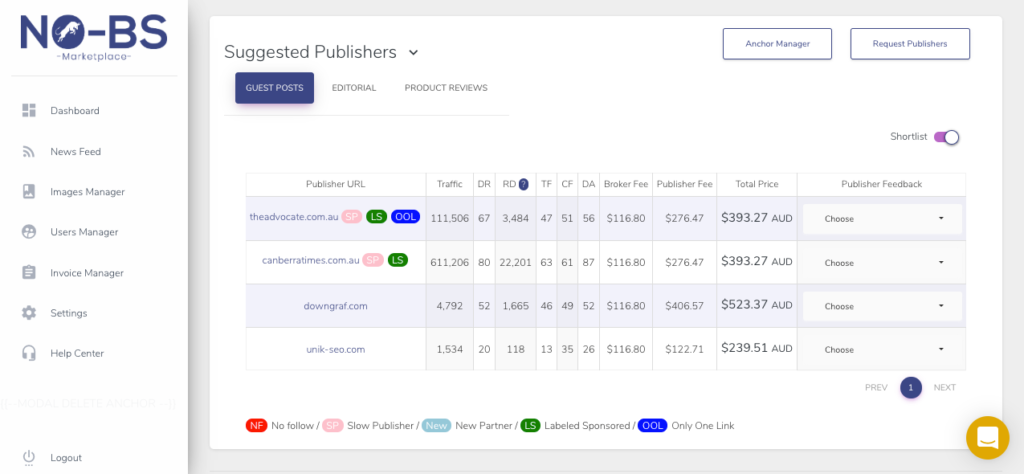 You will also now find the option to view your orders in-progress or you're completed orders. Under your list of suggested publishers, you can switch between the 2 and easily track your current orders or view live links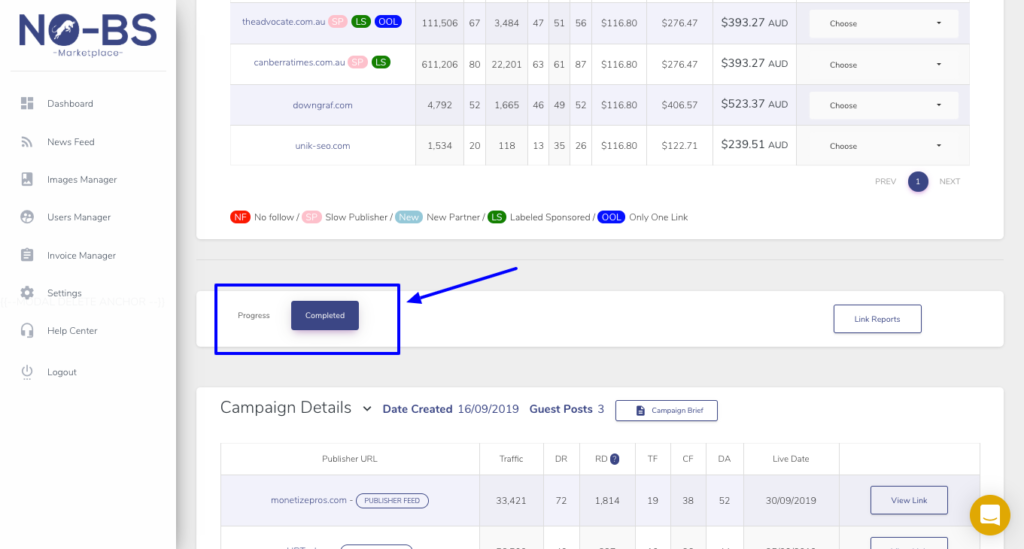 In Summary
There's a lot going on our end and we're excited to be bringing these new products and features to you in 2020. We do have a lot more planned as the year continues (it's only January after all) and we want to ensure we can best serve each one of our valued clients with a world class platform that continues to assist you in achieving all your SEO goals.
Subscribe to Our Blog
Stay up to date with the latest marketing, sales, service tips and news.
---