What Is Reciprocal Link Building?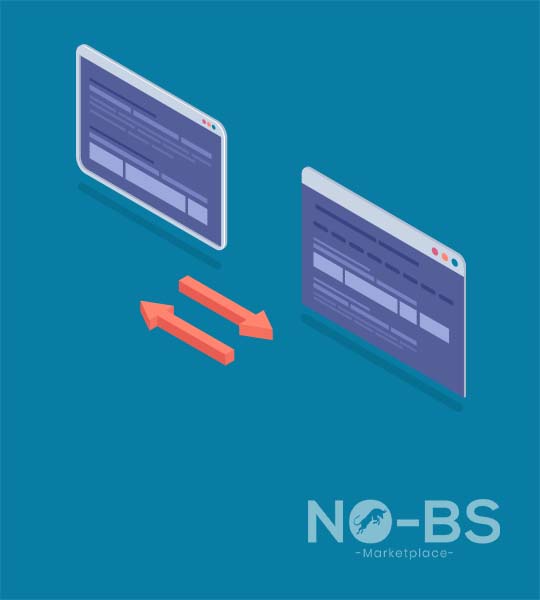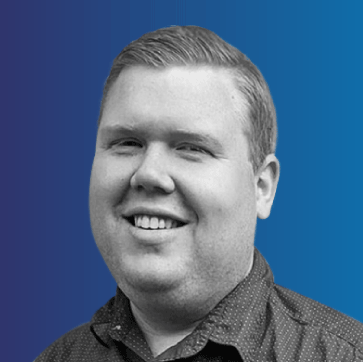 December 05 , 2022
Blogs
Link building is one of the most effective tactics of search engine optimisation (SEO). It's the process of acquiring links to your website (backlinks) from other publishers. This can be through guest posting, holding podcasts, participating in forums, and creating high-quality or skyscraper content.
But backlink generation is easier said than done, especially when your website's domain authority is still very low. In fact, 41% of SEO experts consider it the most difficult and time-consuming SEO tactic. 
Creating high-quality content will do only so much in terms of winning a backlink from reputable publishers. You'll need to invest more than your time, and in most cases, that involves parting with some money (or a lot of it). The pricing can vary from USD$100 (AUD$158) to over USD$2,000 (AUD$3,160) per link. So, it's safe to say that link building is expensive.  
Of course, there are some budget-friendly options you can try. But that's not to say you should pay for cheap link-building. For instance, paying USD$100 (AUD$158) for a dozen of links is more affordable but may not improve your domain authority (DA). However, approaching a publisher with the same amount or guest posting for one link can be more beneficial.
Another cost-effective link building sub-tactic that's worth a shot is reciprocal link building. Needless to say, this technique is quite controversial in the world of SEO. That said, here's everything you need to know about reciprocal link building:
What Is Reciprocal Link Building?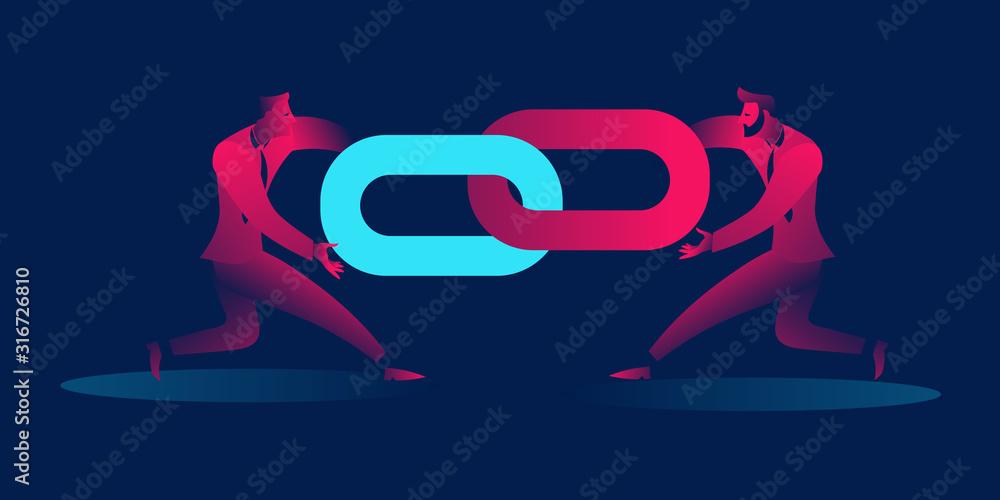 https://stock.adobe.com/au/images/backlinks-or-link-building-seo-concept-business-concept/316726810
Reciprocal links are backlinks that result from two websites linking to each other. It's essentially an exchange deal with the links connecting content pages or resources from both sites. For this to work efficiently, both parties must be within the same niche or offer complementary goods. 
For example, if your site covers car repairs, a site selling auto spares would be the ideal candidate. All you need to do is incorporate the other party's link in one of your articles. They'll also do the same once you've agreed on the specifics. 
At the end of the day, their traffic can be your traffic, which is good for your SEO performance. Although a lot of controversies surround reciprocal links, they can actually be beneficial to the search engine itself. Two high-quality sites linking to one another makes it easier for Google to deliver the best possible results to its users. 
Three-Way Link Exchange
It's important to note that reciprocal link building is 'illegal' according to Google's link spam policies. As such, your site can be penalised if Google detects unnatural incorporation of links in your content. Some webmasters have come up with a workaround called a three-way link exchange.
Unlike the simple link exchange described earlier, this one involves three parties. Site A links to site B in exchange for a link from site C. At the end of the day, site A will be linked to site C but not directly.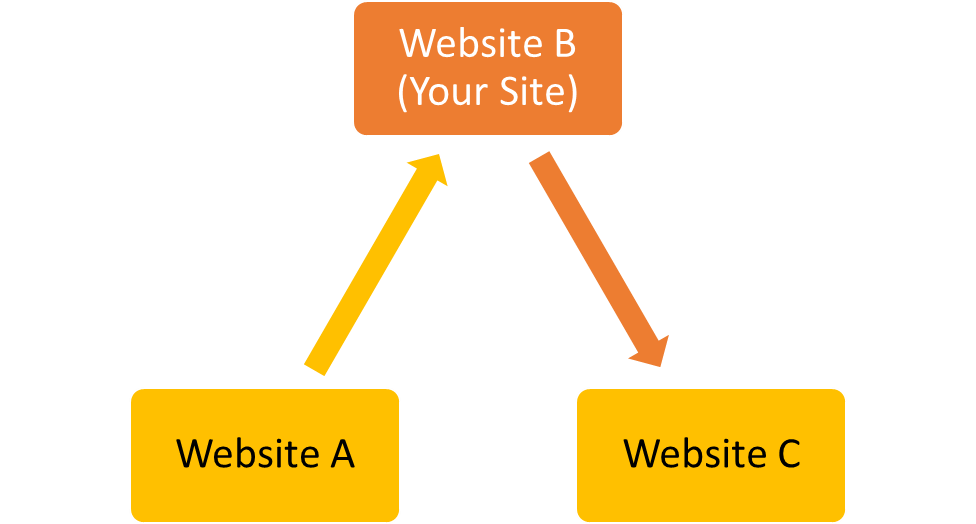 The three-way link exchange is a common practice among webmasters who own multiple sites. They'll introduce a third party whenever they want to link two of their sites without making it obvious. This tactic has actually worked because it tricks Google's algorithm into thinking that there's no artificial link exchange going on. 
How to Use Reciprocal Links
Unfortunately, though, not every website owner has enjoyed the fruits of this link building sub-tactic. Since financial investment isn't much of an issue here, you'd think the main culprit is their approach. 
So, what's the best way to go about reciprocal link building? The following steps and tips might come in handy:
Step 1: Find a Good Complementary Site
Your first task should be pinpointing the best site(s) with which you can exchange links. Think of it as finding a partner in the world of SEO. Just like finding a business partner, you'd want someone or a company with which you have a lot in common. After all, you'll be targeting the same prospects. 
The following are some factors to consider:
Niche
A good complementary site should be within your niche or cover topics relevant to your work. Choosing a site that meets this criterion makes it easier for you to match the secondary site's resources with your content. For instance, a web designer would ideally work with graphic designers, photographers, or even printers.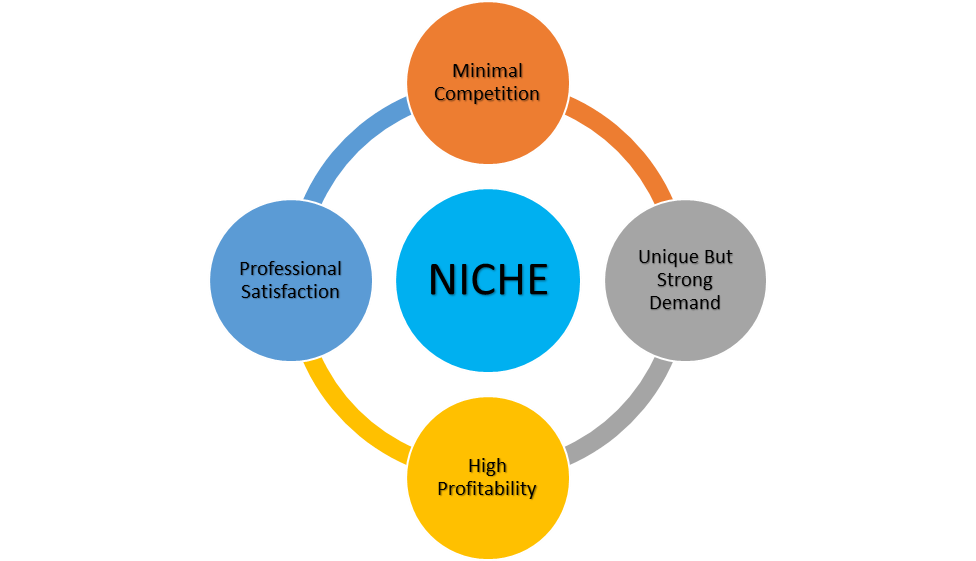 At least, with this, you can incorporate links naturally without raising any alarm. Remember, Google considers excessive link exchange as link spam. Therefore, linking to an irrelevant site may just fall under that category. 
Type of Products or Service
The products or services offered by both sites are important too. Two websites could be within the same niche but selling unrelated products and services (although rarely). It'd be a good idea to avoid such sites to, as they may make your link building appear unnatural. 
Website authority or domain rating (DR)

Of course, you'd want to have a reputable site link to you. This tells Google that your site is a good resource and is worth siting in search engine results. It also wins the trust of your target audience, especially if your link appears on a website they like. 
In addition, you're likely to get more traffic through these links because sites with high domain rating (DR) tend to appear among the search engine results. According to Ahrefs, DR plays a vital role in search engine rankings. So, it makes sense to consider it in your search for a good complementary site. 
Step 2: Link to them on your site
Once you've found a good complementary site, you can now place their link in your content. Go through all their articles and resources to find the most ideal landing page. Again, your main concern should be the naturality of your link placement. 
Step 3: Contact the web owner
Email your selected webmaster with reference to your idea. This should be a friendly note suggesting what you have in mind rather than a demand. 
You can start by praising what you've seen on their website – be as genuine and relevant as possible. 
Let the web owner know that you've linked to their website and attach the page's URL as evidence.
Now request a backlink and suggest the most appropriate link. 
You can follow up your request with a phone call if there has been no reply after several weeks.
Take these tips into account, and your email should look somewhere along the lines of this: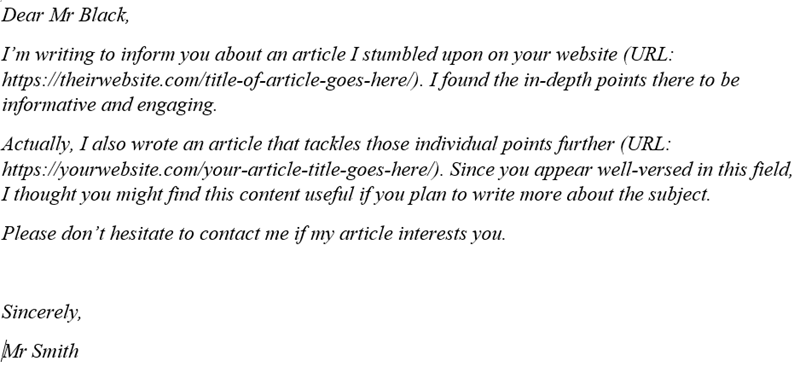 Pros of Reciprocal Link Building 
Now comes the big question: Is reciprocal link building worth it? How beneficial is this tactic? Have a look:
It Increases Traffic
As mentioned earlier, when a website links to you, their traffic can be your traffic. For instance, if you're selling auto spares and your partner is a car sales site, they can refer their audience to you. So, if it's a high-authority website, you can benefit from its huge traffic.
In a study of over 140,000 domains with monthly organic traffic of at least 10,000 visits, Ahrefs found that nearly three-quarters have reciprocal links. While it doesn't entirely prove that a solid link between reciprocal links and increased traffic exists, it isn't outside the realm of possibility.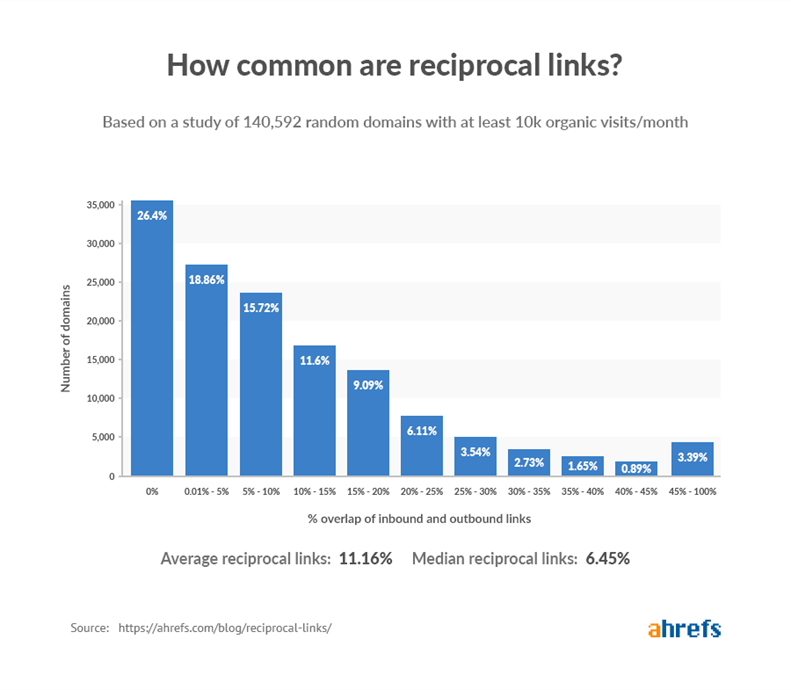 The best part is that this is qualified traffic because both sites are in the same field. Additionally, the fact that the referring site has high reputation makes it easier for audience to trust you. As such, you're highly likely to generate sales from these leads. 
It Enhances Your SEO Ranking
Generally, links play a vital role in your SEO performance. Search engines often use them as votes of authority, trust, and credibility. The number of high-quality backlinks your site has can affect its overall ranking. Hence, building reciprocal links with various credible websites can improve this aspect of your SEO. Keep in mind, though, that link building isn't necessarily considered a ranking factor, but its influence on the same is undeniable. 
It's Cost Effective
Link building can be very expensive, especially if you're buying links for your new site. However, with reciprocal link building, you won't have to pay a fortune to have a good site link to you. Of course, there might be a few expenses involved, but it's generally barter trade. 
It's Good For The Website Visitors
Link exchange doesn't benefit the website owners alone. Aside from them, visitors can enjoy the convenience of visiting a linked store without having to manually search for it on the search engine. Plus, a good link building strategy ensures that the audience get all the information they need without initiating another search. 
Risks Associated With Link Exchange
As you commence your reciprocal link building project, it's imperative that you also understand the risks your site may face. Here are some of them:
Google Penalties
The main risk of using the link building sub-tactic is the possibility of Google flagging your site. Google mentions exchange links as one of the prohibited link spamming activities. As a consequence, this could pose a huge problem, especially to your search engine ranking, if you're not careful.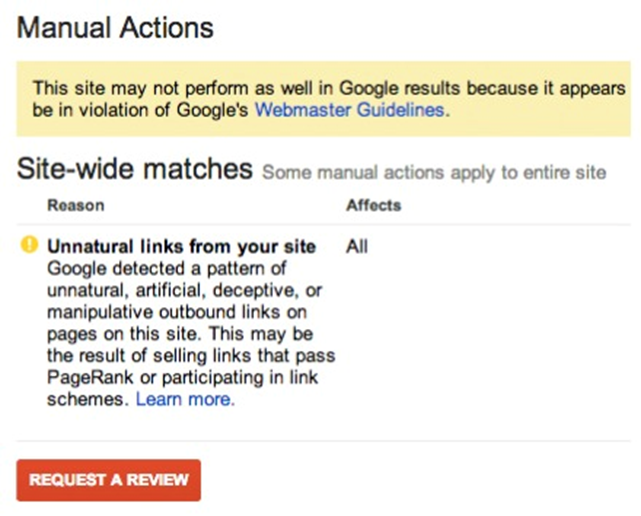 But then again, most websites link to each other in one way or another, albeit inadvertently. So, your goal should be to make the links appear as natural as possible. This way, you can trick the algorithm and escape the penalties. 
Sharing Customers
Enjoying traffic from the secondary site is one thing, but sharing customers might hurt your sales. Remember, most complementary websites are your competitors. Thus, building reciprocal links may encourage your customers to visit those competitor sites. Consequently, you may experience reduced sales.
It's worth noting, though, that this entirely depends on your partner site. That being the case, you need to take your time analysing complementary sites before choosing to partner with them. Check the products they're offering and other partner sites they may have.
Conclusion
Link exchange can be a very effective link building strategy when you know how to use it. Your approach will determine whether you're breaching Google's policies. For instance, partnering with 'irrelevant' sites or spamming your content with links could land you in trouble. So, find the best partner and make the reciprocal links as natural as possible. With the right tactic, you could be looking at an SEO gold mine.
Subscribe to Our Blog
Stay up to date with the latest marketing, sales, service tips and news.
---