Pigeon: An Emphasis On Local Search
Google placed more focus on local search with the Pigeon algorithm which rolled out on July 24, 2014. Its primary objective is to give users more relevant and accurate local search results with signals that tie closely to a traditional web search. The filter was launched initially in the US and expanded its reach to other countries later in the year.
What's It For
The algorithm update focused on local search and aimed to integrate more accurate results for users looking for restaurants, bars, and shops, among others. The team improved on hundreds of ranking signals for Google Search and Google Maps to boost the search engine's local search potential.
Its location and distance ranking parameters were also enhanced to make way for relevant answers to queries based on the searcher's geographical location. Other improvements were for its Knowledge Graph, spelling correction, and synonyms features.
Pigeon was initially rolled out in the US. Google then expanded the algorithm's reach to UK, Canada, and Australia by December of the same year. Currently, local search has evolved to display relevant results for users wherever they may be.
What Were Its Effects
Google did not confirm the range of the algorithm's impact especially on the percentage of queries that may have been affected by the update. At the time when it rolled out, local merchants saw a spike in traffic volume for their websites, particularly for rankings and map results.
Meanwhile, those in the food, storage, and real estate industries got hit with ranking losses. Businesses situated on the outskirts of cities and towns also experienced adverse outcomes. This implied that Pigeon limited the geographical scope for local results.
Websites that benefitted from the update were high-quality directory sites primarily in the main SERPs. One example is Yelp in which a listing frequently showed up on top of a business' official website. It led to assumptions that Pigeon was taking advantage of traditional ranking signals like domain authority and backlinks.
There were allegations that Google reviews unfairly overtook Yelp reviews even when users included the keyword for the directory in their query. Pigeon addressed this issue, and the developers also improved on how it ranks this type of lists.
The local pack also garnered significant enhancements with appearance and functionality. Before Pigeon rolled out, there were seven or 10 businesses displayed in the local results section in the SERPs. After the algorithm launched, however, the pack was reduced to three listings.
What It Means for You
Over time, Google has ironed out the glitches that came in the early days of the Pigeon algorithm and created a more uniform look for traditional search and maps results displayed today. Now, optimizing for local search is more crucial than ever.
If a user searches for restaurants, Google automatically assumes that they're looking for a nearby place to dine in and directs them to the nearest dining spots in the area. Take advantage of this fact by ranking your website for your location so that customers can find your business quickly.
Here are some local SEO tips that will boost your brand's visibility:
Get Listed on Directories Directories are excellent tools for making your brand known online and reaching your target audience. Citations in these websites should include your name, address, and phone number or NAP. These sites help boost your company's visibility in the digital sphere so make sure that you provide accurate information on your business. Also, use a consistent format for all your listings such as opting whether to use "St." or "Street" for your address as well as your preferred URL.
Set Up Your GMB Account If you haven't created a profile on Google My Business or GMB, prioritize this directory since the search engine itself powers it. Google automatically builds your brand's Knowledge Graph if you've done your SEO right, but it pays to have your ownership verified. With this, you can create pages specifically for this platform which is immediately visible to potential customers once they search for your business name.
Acquire Legit Customer Reviews Ask your customers for feedback on their experience with your company as well as their thoughts on your products and services. You can reward them for their efforts by giving them discounts and other promos to encourage this practice. Not only will you gain social proof that consumers are enjoying their transactions with your brand through positive reviews, but you also get valuable insight on how to provide more value to them with the areas of improvement that they share to you.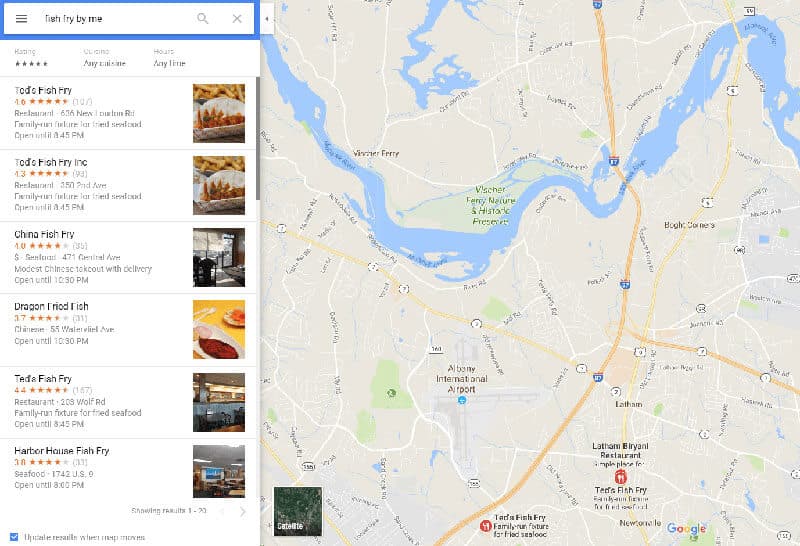 Subscribe to Updates
Stay up to date with the latest marketing , sales, service tips and news.
---