Payday Loan 3.0: Targeting Spammy Links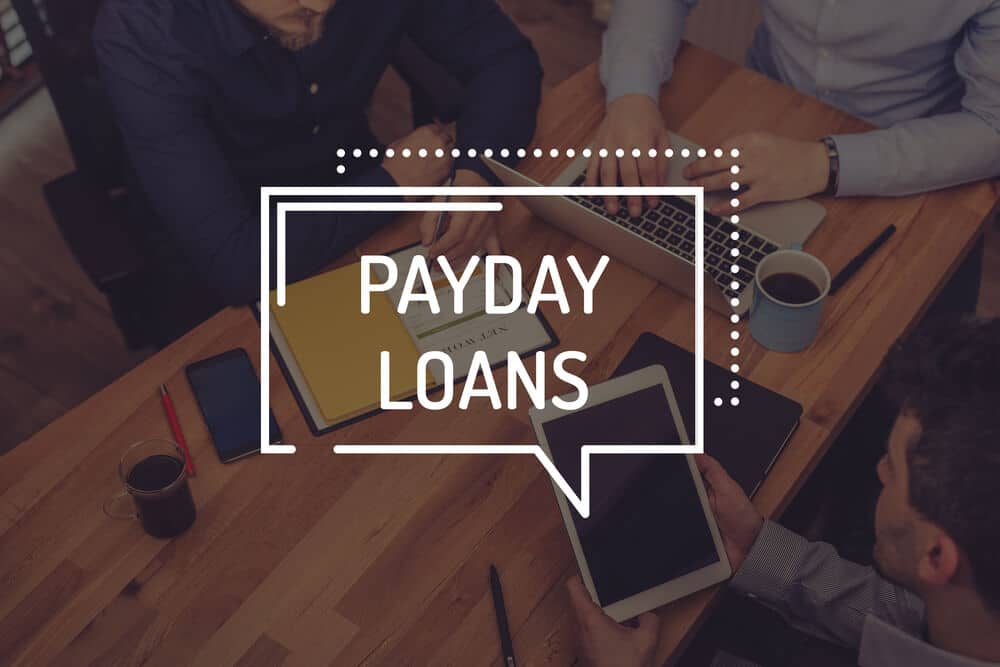 A month after the second version rolled out, Google launched Payday Loan 3.0 in June 2014 which is another significant iteration of the algorithm. It still targeted spam-heavy websites and queries, particularly low-quality links. The filter was named as such since most spammy searches and sites were from the loans industry. Other affected types of businesses were pharmaceuticals, casinos, and pornographic domains.
What's It For
Google continues to introduce new signals for the algorithm to detect web spam. With Payday Loan 3.0, the search engine cracked down on low-quality links such as paid backlinks from forums, blogs, and websites.
One similarity that the Payday Loan filter has from Penguin is that they both scan a site's backlink profile and evaluate the sources of its links. It's just that the former focuses on spammy domains and queries especially for keywords involving loans, casinos, and even Viagra.
The filter got its name from payday loans searches in the UK where the search engine displayed shady sites and led to a compromise in user data. It cleaned up the SERPs when the algorithm first rolled out.
What Were Its Effects
After Payday Loan 3.0 was launched, the SERPs were more or less showing legitimate companies which were authoritative and relevant answers to users' queries. Depending on the severity of their violation, the websites that got hit by the update were devalued and dropped several pages below or even entirely delisted altogether. Domains such as Tide U Over and Red Wallet, which previously held the top spots in the results pages, ceased to dominate after the new signals were implemented.
What It Means for You
The update also brought about better defenses against negative SEO attacks, which are the black hat practices of damaging a website by infecting it with malicious backlinks and aggressive spamming. Some disgruntled competitor could be desperate enough to play dirty and unleash hundreds of spammy links to your site, destroy your reputation with fake Yelp reviews, or hack your domain.
To protect your website against malicious SEO attacks, here are a couple of things you can do:
Conduct Link Audits Regularly Nowadays, you can easily catch unnatural link profile growth and other suspicious activity that may be happening to your website. Tools such as those from Ahrefs allow you to monitor any spikes or drops in your backlinks. It's a red flag if you haven't altered anything in your domain and you experience these highs or lows since it could mean that somebody else is doing something behind your back.
While an influx of low-quality backlinks won't result in a manual penalty for your blog, you should make it a habit to disavow them to protect your site. Google's Disavow Links tool enables you to inform the search engine which links it should ignore.
Monitor Your Site Speed Site speed plays a significant role in your ranking since it influences user experience on your domain. One black hat tactic used to slow down the loading time of your website is forceful crawling which entails hacking into your server and putting a heavy load so that users as well as search bots can't access your pages.
To check your site speed, you can use Google's Page Speed Insights tool where you just need to type in your URL, and it determines your website's performance level for mobile and desktop devices. You get a Page Speed score which ranges from 0 to 100 points; the higher, the better. It also suggests the best steps you can take to optimize your domain and other tools to help you automate the process.
Look for Scraped Content With all information being readily available online, it's too easy for deceptive webmasters to plagiarize your content and pass it off as their own. It's especially harmful to your SEO if their pages get indexed first since Google will deem your blog post as the copied one and may devalue your site as a result.
Most attackers typically combine this practice with link farm hits to spam your website. You can use tools like Copyscape to look for other pages where your content shows up. If you do find scrapers, you can ask the site operator to take the content down. If they don't, Google has a Copyright Removal form where you can report them.
Check Google My Business Google My Business is a service provided by the search engine where you can promote your brand and give it a Knowledge Graph of its own in the SERPs. It has a reviews section that displays feedback from customers. If you see an onslaught of criticisms without having done anything, someone may be trying to hurt your reputation through fake reviews. You can flag them in the settings of your account.

Subscribe to Updates
Stay up to date with the latest marketing , sales, service tips and news.
---