Panda Flux: Minor Bursts Of Updates
Panda Flux: Minor Bursts Of Updates
After the Panda 2.5 update was launched on October 5, 2011, Google also rolled out a series of minor changes that webmasters deemed as Panda Flux in the same month. Others called them Panda 3.0 and 3.1.
What's It For?
Webmasters reported Panda-related changes on October 3 and 13, 2011. It was believed that some updates involved new signals being integrated into the search engine's algorithms while other changes entailed recalculations of each site's performance within the filter according to the data that was gathered since the last update.
One significant difference with the Panda Flux update from other filter updates was that it came in bursts within just days or weeks of each other. This made it difficult for webmasters to pinpoint the exact source or reason for the devaluation of their sites. Nonetheless, all of the changes were Panda-related, so it's really all about content and whether Google deemed theirs high-quality or not.
What Were Its Effects?
The fluxes had less noticeable effects with its impact affecting less than one percent of queries, as confirmed by Matt Cutts. The minor updates rolled out over a few weeks. This is unlike the notable shakeup that Panda 2.5 brought to the rankings where several prominent brands lost their top spots in the SERPs while others gained significantly.
However, there were websites that saw a decline in their organic traffic from the search engine during the last days of September, recovered on October 3rd when the first Panda Flux hit, and declined again when the second one rolled out.
What It Means for You
The Panda filter has since been integrated into the core algorithm with the implication that it's doing its function well and no longer needs several adjustments. It has also evolved from focusing on content to emphasizing user experience above all.
When the Panda Flux updates rolled out, key recovery strategies revolved around:
Producing Valuable Content
As mentioned above, the Panda update was all about providing content that users need. Whether you blog about a how-to guide that helps them build something or a motivational article to encourage them as they go through their struggles in life, the emphasis is always in giving readers useful information.
These are the top characteristics of excellent content:
Readability – First and foremost, the blog post you write about should be easy to understand by all types of readers. This factor depends on several factors such as the words you use, spelling and grammar, thought organization, sentence structure, and scannability.
Engagement – There's a reason why most marketing material evokes an emotional response. It's because it's useful in capturing your target audience's attention and making them listen to what you have to say. Aim to write in a lively way that feels as if you're speaking to people directly to make it seem more personal and coming from a trusted friend.
Consistency – Inconsistencies are inevitable if you have a large team since various people with different backgrounds and thought processes create content. However, it's crucial that you have a uniform writing style and tone of voice to give readers the impression that your brand is speaking to them. Essential factors you should ensure are consistent throughout your website are your company name and the titles of your products and services.
Merging and Eliminating Duplicates
Consolidate the pages that display duplicate content using pagination or canonical HTML attributes. This way, you avoid getting flagged by Google and devalued or delisted from their SERPs.
Similar content isn't necessarily plagiarism. Often, it's having two or more elements in your website that show the exact text such as syndication and manufacturer feeds. Product catalogs are also known for duplicate content since the items have more or less the same description with just a few factors differentiating them like the shape, size, and color.\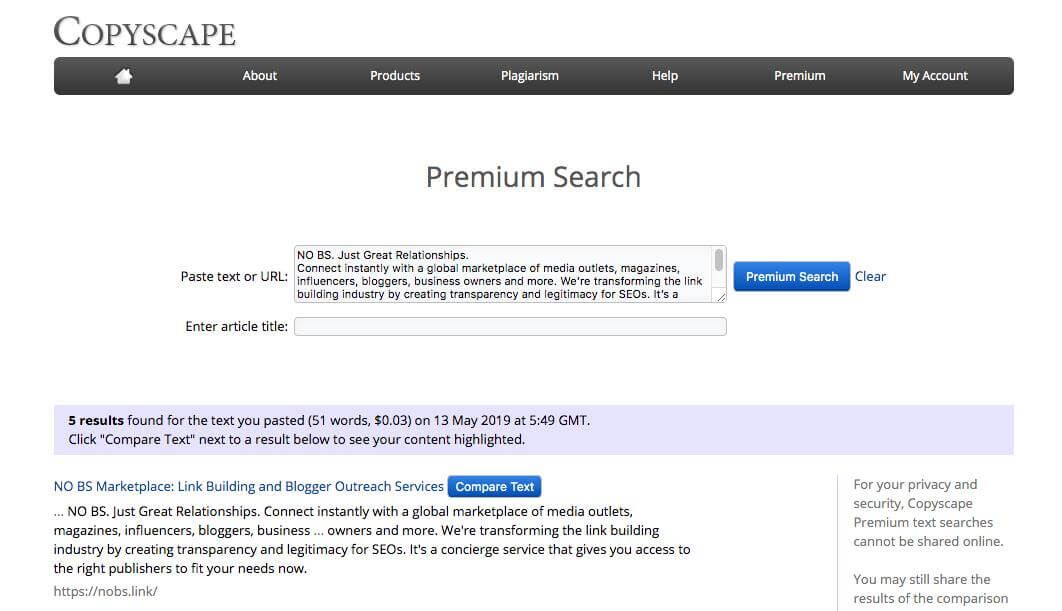 Enhancing Site Layout
Aside from focusing on the details of your content, you should also improve on the navigation of your website and allow your readers to explore other sections of your domain. Create a logical page flow to map out how the different parts of your site connect to each other and display your most relevant content.
Prioritize visitor engagement. Your readers must enjoy not only the content and information you have for each page or blog post but your website as a whole. Build a site that people want to visit time and again with material that they can easily link or share to their family and friends.

Subscribe to Updates
Stay up to date with the latest marketing , sales, service tips and news.
---