Panda 4.2: The Last Data Refresh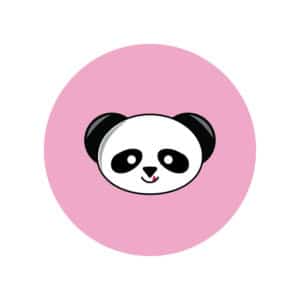 Google announced in July 2015 that the Panda 4.2 update would be rolling out over the next couple months. It reapplied the same signals as previous versions and was the last data refresh before the filter was integrated into the search engine's core algorithm. This implied that Panda was stable enough and no longer needed significant modifications.
What's It For
Panda was developed under Google's overarching goal of delivering the best results for a user's query by weeding out links with thin content in the SERPs. It devalued the rankings of websites that didn't provide valuable information to searchers and boosted visibility for creators of original and unique content.
Panda 4.2 was a data refresh and reapplied the same signals from version 4.1. A significant target of the previous update was affiliate marketing sites that didn't have useful content and only acted as a gateway for users to visit their partner websites through a seemingly endless list of links.
What Were Its Effects
This update affected approximately two to three percent of queries, which is pretty small compared to the previous version's impact of three to five percent. Nonetheless, it did provide a chance for websites to redeem themselves if they got hit by the filter before as long as they made the appropriate and necessary enhancements. Some blogs, particularly high-quality small and medium sites, experienced gradual improvements in their rankings when Panda 4.2 rolled out while others weren't as fortunate.
What It Means for You
Panda 4.2 was to be the last major data refresh for the filter since Google announced in early 2016 that it'd be integrated into the search engine's core algorithm as a weighty ranking signal. The developers confirmed that Panda is able to stand on its own and do its function without too much human intervention.
Now that Panda has become one of the more critical filters that influences your rankings, you should take into consideration the quality of content that each of your pages has. Thin, duplicate, and useless content will affect your position in the SERPs, so make sure to write in-depth articles that offer valuable and relevant information to users regarding their queries.
Here are a few tips to boost content quality:
Start with Research To establish your authority and credibility as an expert in your niche, you must ensure that each piece of content you publish is supported by facts and backed by research. It's okay to share your thoughts and opinions on a particular topic, but you must provide your readers with the context of why you arrived at that conclusion as well as give them substantial evidence when claiming something with conviction.
Know Your Audience Understand what your target audience wants to read on your website. Do your research on the type of content that appeals to them to boost user experience and engagement. Knowing your market's preferences can help you high-quality content based precisely on their interests. Plus, you won't be wasting time producing blog posts that no visitor wants to view.
These are two ways to know what people are talking about in your niche:

Social Media Chatter – Platforms such as Facebook, Twitter, Instagram, Reddit, and Youtube are valuable tools in knowing what subject matters are being discussed in your industry right now. Twitter, particularly, has a section dedicated to trending topics with the equivalent hashtags.
Google Trends – The search engine itself provides webmasters with a tool to see the trending topics related to your brand. You simply need to type in a keyword and check how many people are searching for it or using it in a longer query. The service allows you to narrow down results by country and sector to get more targeted data.
Keep Updated Following key influencers and authority figures in your industry can help you stay on top of the hot and trending topics related to your brand. With this, you can be a source of timely content and cement your status as someone whom people should follow to learn more about your niche. Moreover, publishing new, high-quality content regularly can improve your website's freshness score.
Proofread Your Work It's better to have a dedicated editor who can go through your content and spot errors. Typographical and grammatical mistakes can harm your authority as a source of information especially when the issue is recurring. They should also boost the readability of your blog post by dividing it into sections with headers as well as using bullet points to organize the ideas being presented to readers.

Subscribe to Updates
Stay up to date with the latest marketing , sales, service tips and news.
---