Panda 4.0: A Topical Authority Content Update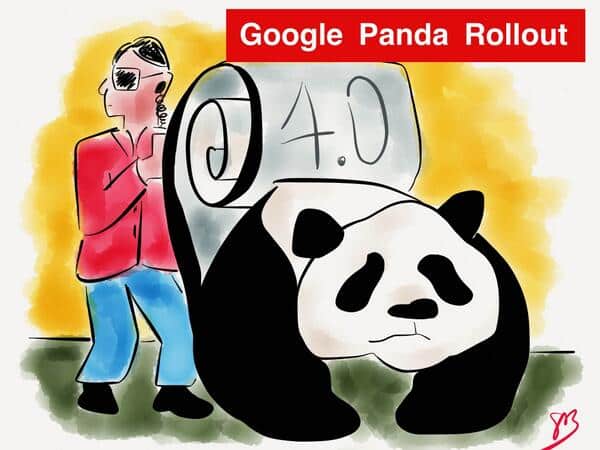 Panda 4.0, also known as the 27th version, was an important update since it had a significant impact in the rankings. The algorithm was developed to weed out websites with thin content and reward those that provide valuable information to users. Matt Cutts took to Twitter on May 20, 2014, to announce that they've rolled out the changes to the filter.
What's It For
The update introduced new signals on how the search engine identifies thin content. It reportedly encouraged a more specialized approach for websites and prioritized the ones that focused on specific areas rather than those that delve on a broad range of topics.
For instance, if you write a lot of blog posts about SEO, your website will naturally rank higher for queries about digital marketing. However, your domain authority may be diluted if you attempt to produce content about subject matters that aren't in your field of specialization.
What Were Its Effects
It's this emphasis on topical authority content that led to significant losses for domains that published content on a vast array of topics such as Q&A website, Ask.com and press release sites like, PRWeb and PR Newswire. Biography.com, Retail Me Not, Live Science, Webopedia, and Simply Recipes were major losers after Panda 4.0 rolled out as well.
eBay also suffered a massive loss in organic traffic, but there were reports that it wasn't about Panda 4.0. Instead, it was found that the rankings drop was due to a manual action done by Google which had nothing to do with the new update. This is why the penalty was imposed on individual pages only, not affecting the entire site, unlike Panda.
Websites that ranked well after the update were those that specialized in a specific area of study. Cognitive SEO compared eMedicineHealth, which gained significant ranking positions after Panda 4.0, with Live Science, one of the SEO losers, on their performance for a particular keyword.
While both domains provided valuable information and presented it in a well-written layout, eMedicineHealth gained the upper hand since it was dedicated to producing content about health and related topics, unlike Live Science which offers general information for various subjects. Thus, it's implied that the former can give users an in-depth idea of the solution to their query because of their expertise on the issue.
Moreover, Google has confirmed that the update had an impact on approximately 7.5 English searches. This figure is significant enough to be noticed by regular users.
What It Means for You
In 2016, A Google spokesperson announced that Panda had been integrated into the search engine's core algorithm. This means that it has become one of the several factors that affect a domain's position in the SERPs. Plus, it was also reported that the filter doesn't boost or improve rankings, but it affects a website negatively since it can impose a demotion.
Here are ways to avoid getting hit with a penalty from Panda:
Scan for Old, Thin Content and Fix After Panda 4.0 rolled out, several webmasters scrambled to delete pages that they deemed to have thin content. However, this practice is discouraged since it can be challenging to identify the exact blog post that's hurting your rankings and you may end up damaging your domain authority more. Instead, you should add more high-quality content to reduce the algorithm's impact on your site.
If you do find a page that's clearly filled with thin content, you can add a noindex tag to it so that search bots can skip over it when crawling. With this, you ensure that visitors still have access to that particular blog post if they want to view it.
Post New, High-Quality Content Regularly As mentioned above, adding new content that's filled with valuable information for users can help dilute the effect of Panda's penalty if your site has been hit. Always remember that you're writing for human readers. Use a conversational tone in your blog posts to give it a more natural feel, just like you're helping out a friend with their query. Also, avoid using black hat tactics to deceive visitors and search bots.
Watch Out for Panda Triggers One Panda trigger is content that can be found in multiple internal pages which target the same keywords and don't provide additional information to readers. Having lots of ads and affiliate links that affect user experience negatively will also result in a penalty from the filter as well as an unnaturally high level of webspam in comments and forums in your domain.

Subscribe to Updates
Stay up to date with the latest marketing , sales, service tips and news.
---