Panda #24 And #25: Last Two Manual Data Refreshes?
On January 22, 2013, Google rolled out the 24th Panda update. It was a significant one because days before this run, webmasters had already noticed changes in the SERPs. However, the developers denied implementing an update before Panda #24. Meanwhile, version #25 ran two months after, in March. These two updates were believed to be the last manual data refreshes at the time before the filter was integrated into the search engine's core algorithm.
What's It For
Panda #24 and #25 were manually run data refreshes. These versions came about three months after Panda #20, which was a massive update to the algorithm itself. It caused a significant shift in the rankings for both old and newly-indexed pages. The subsequent versions were then data refreshes and continued until these updates.
What Were Its Effects
Unlike Panda #20 which affected a substantial portion of queries with 2.4 percent in English and 0.5 percent for non-English searches, Panda #24 had a slight but noticeable impact that had a 1.2 percent effect on inquiries done in the English language. The forums were also relatively quiet about this data refresh.
On the other hand, Panda #25 was believed to be the last manual data refresh when it rolled out, but it wasn't until 2016 that the filter was fully integrated into the core algorithm. Nonetheless, the assimilation started with this version. With this, the changes won't be launched on a given day but will be a continuous process instead since the filter will no longer run separately. No specific details were shared about the scale of Panda #25's impact on the SERPs.
What It Means for You
The Panda algorithm prioritizes websites that provide high-quality content to users. This means that each page in your domain should have relevant, unique, and well-written posts that offer valuable information to your readers to help them with their queries.
While you don't need to publish an article daily, fresh content helps you boost your SEO. Of course, don't just post for the sake of it, but make sure that each page is rich in knowledge that you can impart to your readers. Google has always put the needs of users first and you should, too.
Here are some ways to produce excellent content that will impress both searchers and search engines:
Target Search Terms that Potential Customers are Using Incorporating the right keywords in your content plays a significant role in allowing your brand to reach your target audience. If potential read what you have to say, how will they know how beneficial your products and services are to them?
Keyword research is essential for your SEO strategy. It involves knowing who your target audience is and what demographics they're in, identifying the information that they want or need and the reasons or motivations behind this desire, and determining which keywords they're using to acquire said knowledge.
Make Your Content Readable to Capture Readers' Interests One of the essential characteristics that your content must have is readability. It determines whether people would stay in your page long enough for you to persuade them to see the advantages of your products and services or if they would rather look for the information they need in another domain.
Avoid huge blocks of text with a tiny font size where visitors have to squint to read your content. Take advantage of headers to divide your post as well as bullet points when enumerating many tips and tricks. Opt for a font type with letters that can be easily distinguished from each other and a font color that stands out from the background.
Don't Be Afraid to Write Long-Form Content A significant prediction for today's SEO is that Google will prioritize long-form content more than short ones. It comes with the assumption that longer blog posts can dive deeper into a topic and provide more information to readers. Basically, the more words you use, the better you can explain a subject matter to a visitor.
1,000- to 2,000-word blog posts are the norm these days, and it appears that this trend will continue. With this, research becomes more vital since you will need to discover more topics related to your website's primary theme. Use resources such as Google Scholar and JSTOR where you can come across journals and other credible sources of in-depth information.
Find subjects that have many facets and look for various angles or perspectives through which you can write about. How-to guides are a popular format since you can elaborate on the instructions one-by-one.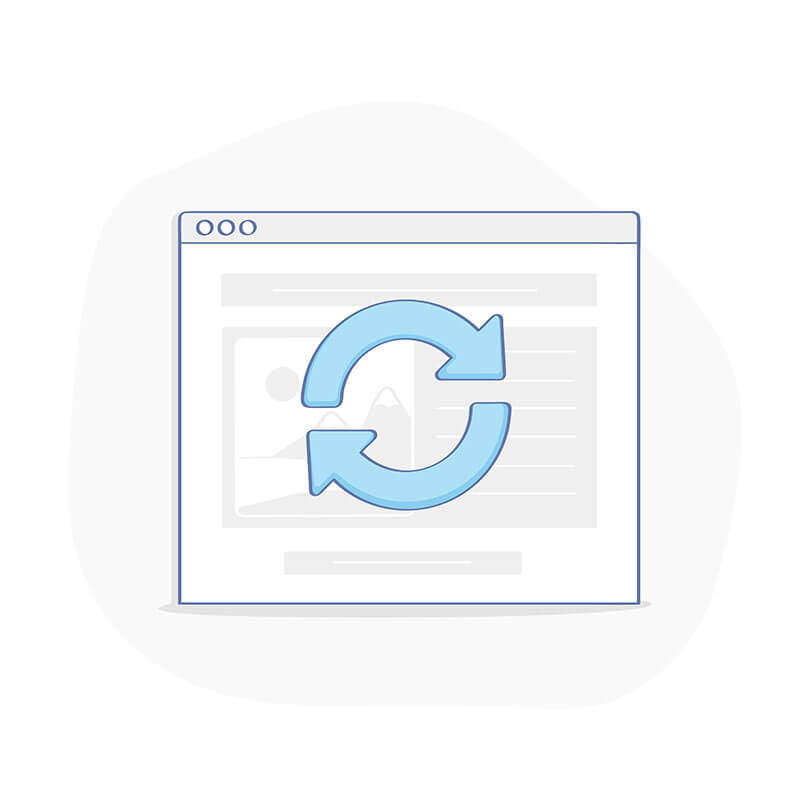 Subscribe to Updates
Stay up to date with the latest marketing , sales, service tips and news.
---