March 2019 Core Update: A Rollback Of Previous Algorithms?
In March 2019, Google rolled out the first core update of the year. The changes came months after Medic back in August 2018. There were speculations that the update rolled back some of the previous algorithms since it saw several websites that were previously penalized, regain their traffic and rankings.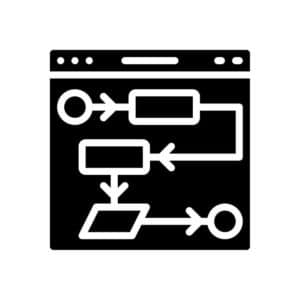 What's It For
The March 2019 core update was launched on March 12 and continued until the next day. It led to joyous reactions from the webmaster community because, as mentioned above, websites that experienced massive hits in their traffic and SERP positions recovered at this time. This is probably why Brett Tabke, WebmasterWorld, and PubCon founder, felt that it was a rollback of previous algorithms.
As with previous core updates like Medic and Brackets, Google insisted that the changes didn't target any industry or signals. That's why there's no way to determine what part of a website led to a drop in traffic and ranking after a core update. Consequently, there isn't a fix for it aside from creating excellent content.
Some people called this core update as Florida 2, after the update in November 2003 that cracked down on black hat SEO tactics, especially for e-commerce websites that abused keyword placement and link building. However, the name was only deemed as such because it coincided with the 2019 PubCon Florida event.
Google clarified things and confirmed that it was to be called the March 2019 Core Update. Danny Sullivan made an official announcement on the Google Search Liaison Twitter account.
What Were Its Effects
Data showed that the volatility levels of the SERPs weren't significantly higher than the regular unannounced updates performed by Google. The patterns were also similar for both desktop and mobile users. However, the industries or niches that got significant impacts were Autos and Vehicles, Pets and Animals, and Health.
Some site operators on WebmasterWorld noted that they saw their traffic rebound from websites that were hit by Penguin. Their unique clicks rose from just 400 a day to 2,500. Those domains also gained affiliate earnings for the first time after twelve months.
Another webmaster observed that there might have been changes to the anchor text link signal since their sites that had exact match links saw a plummet in traffic. Meanwhile, new pages without backlinks are moving up the results pages.
It's crucial to remember, though, that, while links may have a significant impact on SERP position, anchor text optimization doesn't always determine ranking. Low-quality links, especially for new pages, may have just gotten a delayed reaction and the effects just happened to coincide with the rollout of an update. It also seems that Google has changed the way it views links from being a ranking factor to being a relevance signal.
What It Means for You
Google will continue to make changes to its core algorithm to cater to the ever-evolving demands of searchers. They've introduced machine learning and other sophisticated technologies with the overarching goal of delivering the best and most relevant results to users.
With the advancements and developments that Google regularly introduces to its search engine, you should strive to focus on accommodating the needs of the end user. This means establishing your E-A-T, producing excellent content, and creating a user-friendly website.
Here's an in-depth look at each factor:
Build Your E-A-T E-A-T stands for expertise, authoritativeness, and trustworthiness. Google favors brands and authors that have established these three things for their websites. Your online reputation plays a significant role in bringing in more customers and retaining them.
The core algorithm measures the number of customers who are engaging and interacting with your business online. It also evaluates whether buyers trust your products and services through quantifiable factors such as ratings and reviews. Clicks and their placement can also determine the trust that people have for your brand.
Produce Quality Content Quality content involves a lot of variables such as the number of words, the depth of knowledge it offers readers, the credibility of the author, freshness, uniqueness, and links. Consider all of these elements and do the best practices for them like writing long-form blog posts regularly that dives into the specifics of a particular topic without sounding like any other article for that query. With E-A-T, you should be perceived as a trustworthy source of information.
Create a User-Friendly Website While visible elements of your website are crucial for your SEO efforts, you should also pay attention to the technical side. The basics include ensuring that you have a responsive web design to cater to different screen sizes, fast site speed, security certificate, rich snippets, and no 404 as well as canonical errors.

Subscribe to Updates
Stay up to date with the latest marketing , sales, service tips and news.
---