Hummingbird: Major Algorithm Overhaul For A More Accurate Search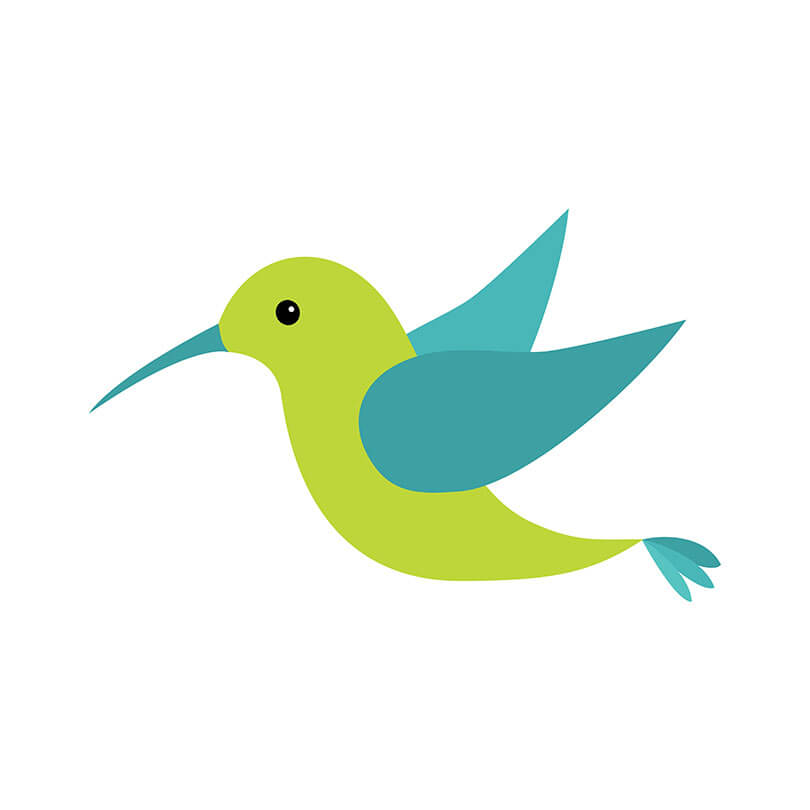 The Hummingbird update rolled out on August 2013, but it wasn't until September that it was announced. It entailed a significant algorithmic change which allowed the search engine to go beyond the words that searchers type in their query and understand the meaning behind those keywords.
What's It For
Google confirmed that, unlike Penguin and Panda, the Hummingbird update was a comprehensive overhaul of the search engine's core algorithm. The analogy was that of a car engine being upgraded with some essential components needing replacements to make way for new technologies. However, some parts were retained since they are still functioning well.
This was probably the first time that the core algorithm got a major overhaul. The closest update with substantial impact was Caffeine, but it was focused on how fast bots can crawl through and index pages to gather information. Hummingbird, on the other hand, was an improvement on how the search engine sorts data to provide users with the most relevant results in the SERPs.
The most prominent enhancement for this update was the conversational search feature where Google now understands the semantics and intent behind a user's question instead of merely focusing on keywords. For example, if you typed in "best Chinese restaurants," the search engine would use the personal data you've shared such as your location and the time you made the query. With the information it has, it may display results of nearby diners that are open at that moment.
Essentially, Hummingbird pays attention to the entirety of the query to make sure that it fully comprehends what information the user may be looking for. It then pulls up pages that match the meaning instead of just matching a few words. Google has started doing this with Knowledge Graph and implemented the design to billions of pages through this update.
What Were Its Effects
Around the time that the update rolled out, webmaster tools for monitoring rankings warned the community of a significant upgrade. The analytics showed spikes on August 20 and 21. However, there weren't a lot of complaints; only a few site operators confirmed that they lost organic traffic.
Google maintained that the Hummingbird algorithmic change only had a query-by-query effect, not for rankings particularly. The update may have hit some websites or their losses could have been caused by other filters such as those for payday loans and in-depth articles, which rolled out in June and August, respectively.
What It Means for You
Hummingbird led to a significant change in SEO. Web developers, site operators, and bloggers now had to use natural language in producing content rather than incorporating forced keywords. Having key search terms continue to be vital for your optimization strategies, but the update prioritizes long-tail keywords since users generally type in full and specific questions today.
Technical website features were also given the spotlight after Hummingbird rolled out. You can maximize on-page elements title tags, URLs, content, alt tags, and design.
Here's an in-depth look at each factor:
Title Tags The title tag is an HTML element that informs search bots of what the page is all about. These are the clickable headlines appearing noticeably in the SERPs. You should include your primary keyword in this section as naturally as possible. The ideal length for titles is around 50 to 60 characters.
URL Beneath the title in the SERP, you can see the link to the page. Incorporating your primary keyword in the URL can strengthen the association of your content to a user's query. Plus, a readable hyperlink can boost the chances that readers remember the headline and what information they gathered on your website.
Content Google has always emphasized creating high-quality content that will allow users to leave your site with answers to their query. Over the years, the search engine has highlighted the importance of explaining a topic in-depth with long-form blog posts to enable searchers to acquire more knowledge of a particular subject matter.
Alt Tags You can optimize your images as well by maximizing alt tags to include your primary keywords. Search bots can't view pictures the same way as human users, so they rely on text descriptions provided by site operators to crawl through this type of medium.
Web Design The structure and flow of your pages can influence how deep your visitors explore your domain. Boost user experience by implementing a layout that can be intuitively navigated by your readers. Use icons and text that's readable and easily understandable so that they can read more content as well as learn more about your brand.

Subscribe to Updates
Stay up to date with the latest marketing , sales, service tips and news.
---