Google Medic Update: Improving The Core Algorithm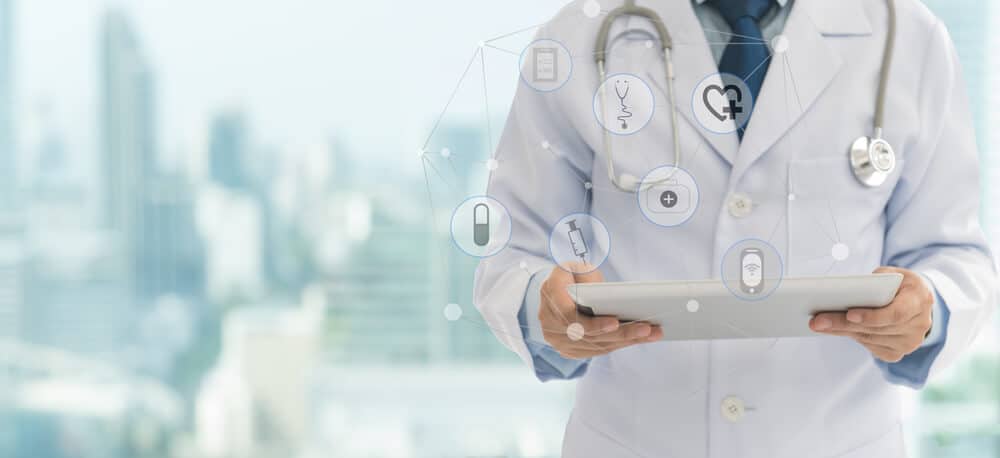 On August 1, 2018, the webmaster community felt some tremors in the SERPs. Google confirmed that they rolled out a broad core algorithm update. Barry Schwartz of Search Engine Roundtable deemed it as a Medic update since websites in the health and nutrition niches were significantly affected. Nonetheless, other verticals also experienced considerable impacts when it was launched.
What's It For
The team confirmed the Medic update through the Google Search Liaison Twitter account, which described it as an expansive improvement in the core algorithm. It's similar to the update that was rolled out in March of the same year. The Brackets update was launched to improve relevancy in the search results.
The previous and current core update is part of routine maintenance. Moreover, it's scheduled to occur several times per year; hence, the mere five-month gap between the two.
Danny Sullivan, the person who runs the Google Search Liaison Twitter account, did note that the traffic and ranking drops experienced by websites affected by this type of update do not automatically mean that the pages violated the search engine's quality guidelines. Most of the time, the changes were results of recompensating high-quality pages that were wrongly or under-rewarded with regards to organic traffic.
What Were Its Effects
There were several reports of heavy ranking flux a day before and when the update rolled out. The considerable tremors were felt a few more days after as well.
The Medic update, as mentioned above, had significant impacts on the diet, nutrition, and medical gadgets or devices domains. Aside from this vertical, it also had considerable effects on YMYL or Your Money or Your Life sites, which includes pages for shopping and other related financial transactions, financial information, medical data, legal advice or knowledge, and news articles.
Moreover, some changes were also felt with local searches. The update led to ranking drops for large brands with multiple branches across the country and favored small businesses.
These are the possible reasons why some websites were struck by the Medic update:
Missing About Page – Google provides a Quality Rater Guidelines document to aid webmasters in optimizing the content on their websites. One factor that influences a page's quality is presenting clear and satisfying information about the domain, particularly for the individual, team, or company that's responsible for its operation.
Low External Reputation – Google can deem your website as low-quality if you sold products that didn't have a good reputation among consumers. These can be items that easily break or don't solve the issue of the customer.
No Support for Claims – Another sign of low-quality is when a website claims the benefits that buyers can enjoy when they purchase their merchandise but don't deliver on their promise. This factor also includes advocating a product or service that's controversial since it goes against scientific consensus.
What It Means for You
E-A-T still plays a significant role in boosting the ranking of your domain. More than links, Google places more weight on websites that have established their expertise, authoritativeness, and trustworthiness in their community or following.
Aside from a high level of E-A-T, other crucial characteristics for high-quality pages include providing adequate website information that's easily accessible to users. It can be an about or author page that gives a concise description of each contributor for a domain. If the website is mainly used for shopping and other related financial transactions, Google recommends having sufficient customer service data. Another is to have adequate high-quality main content as well as a descriptive or helpful title.
High-quality content for a page may seem vague and unachievable. However, determining the purpose of a page can help you understand what top-notch content means for it. Posts that offer information to users must be factual, accurate, and written in a straightforward manner that gets the message across the screen to the reader, so fast.
Pages for shopping content must allow customers to find the products they want or need in the soonest possible time and make the sale run smoothly. Meanwhile, humor or satire websites must be entertaining. Factual accuracy isn't quite a big deal for this type of high-quality content as long as readers can understand that the author wrote the blog post sarcastically.
High levels of E-A-T and content quality can help you boost your site's online visibility for relevant keywords and expand your reach to your target audience. Establish yourself as an expert by promoting your credentials in your website and cement that status by publishing remarkable content that provides valuable information to users.

Subscribe to Updates
Stay up to date with the latest marketing , sales, service tips and news.
---