Freshness Update: Giving Users Up-To-Date Content
The Freshness update rolled out on November 2011 with algorithmic changes to the search engine that prioritized up-to-date content. It helped shape the search engine into what it is today where users can view the latest score of their favorite sports teams in a real-time match right in SERPs instantaneously.
What's It For
The Freshness update emphasized the importance of publishing content regularly. To continue providing relevant results to users, Google launched these changes to its search engine to identify recent results for each query better.
These are the topics that were prioritized by the Freshness update:
Current Events – For breaking news, recent events, and hot topics that are just beginning to trend on the web, the search engine displays high-quality pages that often are only minutes old. This helps users keep tabs on what the online community is abuzz about right at this second.
Recurring Occasions – Google also provides up-to-date results on events that occur regularly such as elections, sports events, and TV shows with the mindset that users would want the latest information on these topics. With this, you don't have to type in the year to get the most relevant news on this type of happenings.
Frequent Updates – Gadgets, cars, and other electronic product changes that are often, but not necessarily, a hot topic or recurring event. Nonetheless, Google still provides the most recent content for reviews on this type of merchandise which can help users as they research the pros and cons before purchasing it.
What Were Its Effects
The Freshness update had a more considerable impact, affecting about 35 percent of searches. This figure is much higher than Panda 1.0 with just 12 percent. Google clarified that the algorithmic change had an effect on at least one result on the page.
The Freshness algorithmic update works closely with Caffeine which implemented infrastructure changes that emphasized real-time crawling. The search engine's ability to go through new pages more quickly has led to an ever-expanding index and faster ranking integration. It balanced users' need to find the most relevant content immediately with site operators' expectations of having their pages show up in the SERPs once it goes live.
There were concerns about the criteria that Google uses to determine fresh content. Webmasters asked if making tiny changes to a page can give it a boost as well as what happens when publishers publish and republish stories to get the top spots in the SERPs.
What It Means for You
The freshness of your content is one ranking signal that Google uses to determine the relevance of your page for a particular query. Here are a few reasons why publishing posts regularly can help your website in SERPs:
Frequent Indexing – Updating your website regularly with up-to-date and relevant content can motivate search bots to crawl through your site and index your pages. One ranking factor for Google's algorithm includes how often a website updates its existing content with updated information as well as new posts. With this, you increase the chances of your domain moving up the ranks in SERPs.

The implication behind this process is that websites that regularly update their posts with relevant information are more focused on providing valuable content to users rather than just making pages for the sake of it. Ensuring that all your articles are factual also adds to your authority and credibility as a brand.

More Keywords – Fresh content provides an opportunity for you to integrate new keywords in your website that are related to your brand. Each blog post offers you a chance to optimize your page for relevant search terms that have the potential to drive traffic into your domain.
Of course, be mindful of how many search terms you're inserting per content because you don't want to be penalized for keyword stuffing. Some suggest that the density should be about two to three primary keywords per 500 words. Moreover, you've got to ensure that your key phrases blend in seamlessly and naturally in your content so that it won't serve as a distraction to human readers.
Site Authority – Posting relevant and recent content regularly can establish your authority as a credible source of information for your industry or niche. The more valuable the information you share to readers, the higher the likelihood that they'll return to your website to view your content.
Having a lot of first-time visitors come back to your domain can lead to a significant boost in rankings in SERPs. Plus, you can become their go-to site to find useful insights on the topics they want to learn more about.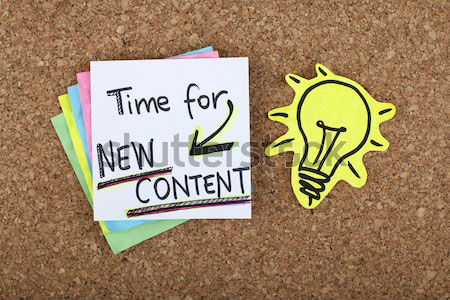 Subscribe to Updates
Stay up to date with the latest marketing , sales, service tips and news.
---