Why Content Marketing Matters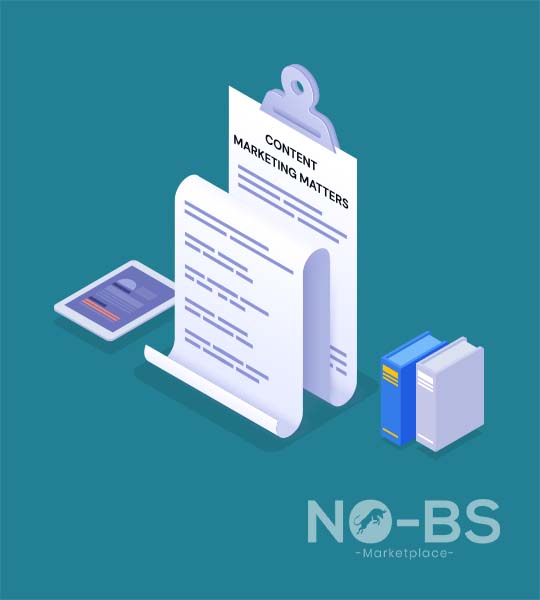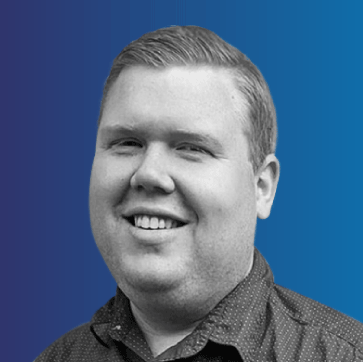 December 12 , 2022
Blogs
The shift from traditional to modern marketing strategies has accelerated in recent years. A few decades ago, newspapers, magazines, flyers, and billboards were the most used channels. Although they're still in the mix, they're no longer as popular. Most marketers now prioritise digital marketing platforms, and there's a good reason for that.
The internet represents a cheaper and more effective opportunity for brands to market their products and services. As of 2022, the total number of internet users is approximately 5 billion, up from 3.9 billion people in 2018. That means you have a chance of interacting with over half of the global population through online platforms.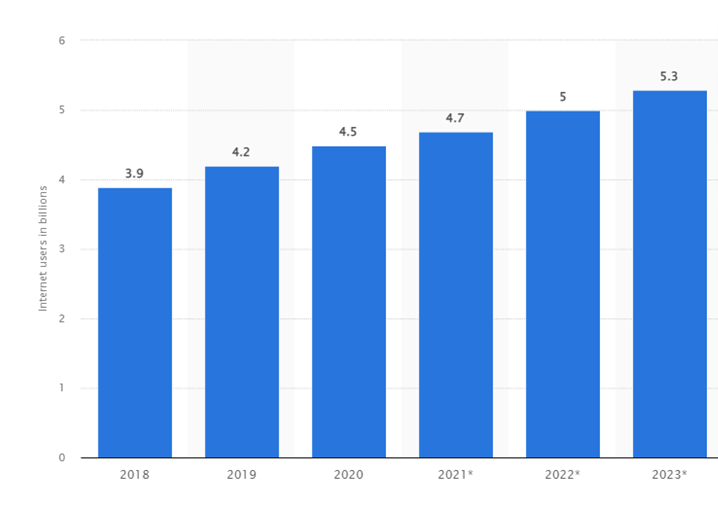 Of course, your reach will depend on the marketing strategies you employ. Perhaps one of the fastest growing tactics you might want to consider is content marketing. Statistics show that the content marketing market size is about USD$407.3 billion (AUD$645 billion). Given the current trends, the market is expected to grow at an annual rate of 13.7%. As such, it could be valued at USD$877 billion or AUD$1.34 trillion by 2028.
But why are brands investing in content marketing more than before? How beneficial is this advertising channel? If you've ever asked yourself these questions, this article will provide you with the answers you're looking for.
What Is Content Marketing?
You've probably come across this term thousands of times, but what does it mean? Content marketing involves the creation and distribution of digital content, such as videos, articles, memes, and podcasts. Its primary objective is to engage and retain audience while also pitching for a company's products or services.
For instance, an engaging social media post attracts many potential customers. As a marketer, you can also take advantage of such engagements to advertise a product or service. When done right, content marketing can generate a lot of qualifying leads, which can significantly increase brand revenue.
Keep in mind, though, that the success of this marketing strategy highly depends on the shared content. The higher the quality of the content, the higher the chances of attracting your audience. But what are some of the elements of high-quality content?
Relevance: It should be relevant to the target audience.
Preciseness: It should be straight to the point with no fluff.
Visual appeal: It includes infographics, images, or video embeds. Proper page and text formatting is crucial as well.
Call to action: CTA can enhance your marketing, but don't make it too obvious or pushy.
Why Does Content Marketing Matter?
Now to the big question. Why is this strategy crucial in any online marketing project these days? You've heard many experts suggest that you can't win in today's competitive market without the help of content marketing. This may seem like an exaggeration, but many brands can attest to it. Here are some of the reasons 82% of marketers are actively investing in this area:
1. It Helps You Connect With The Modern Customer
Technology has changed how brands currently interact with their customers. As mentioned earlier, more than 5 billion people are actively online in one way or another. Social media is one of the most used platforms for engagements, be it in the form of videos, memes, images, or short posts. All these types of digital media offer great marketing opportunities.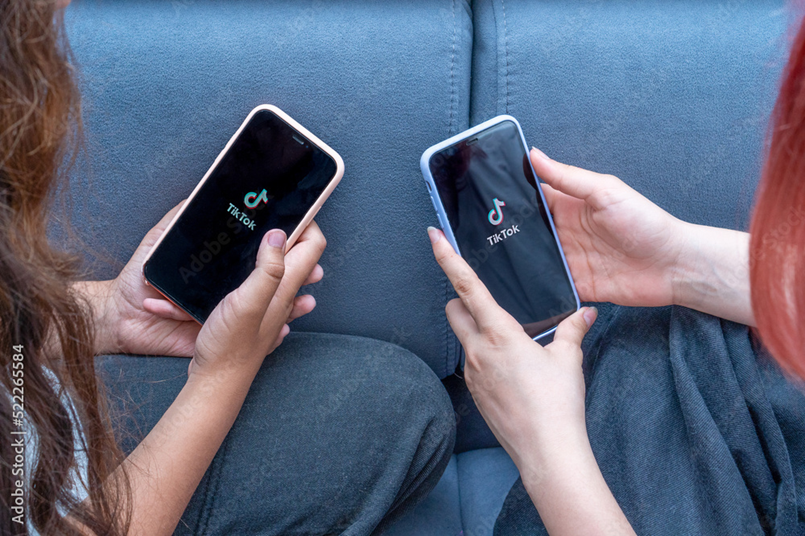 For instance, many brands create short videos on TikTok to engage their audience and market their products to potential buyers. The modern consumer enjoys watching videos for entertainment and educational purposes. Inasmuch as videos are the most preferred form of content by consumers, blog articles are also still quite relevant.
Regardless of the type of content you decide to use, this marketing strategy gives you the opportunity to advertise your products to more than half of the global population. High-quality content allows you to connect and interact with your prospects on various platforms, including social media and emails.
2. It Lets You Save Money
Marketing can be quite expensive, especially when you're not using the right channels. For instance, when you compare traditional vs digital marketing in terms of costs, the latter is the winner. You'll need to spend a fortune to have your advertisement run on TV. The same goes for newspapers and billboards, and yet these were the best marketing platforms a few decades ago.
In contrast, content marketing enables you to reach an even bigger audience without breaking the bank. Sometimes, you might not have to spend a penny to market your brand. If you already have a social media page with a decent following, you can use it to your advantage. It will only require a few hours of your time and online marketing skills.
Of course, there are instances where you'll need to spend money to enhance your marketing. Social media influencing, link building, and other search engine optimisation (SEO) aspects are some of the areas that may need financial investment. Nevertheless, it's still better than most other marketing channels in terms of return on investment (ROI).
3. It Drives Conversions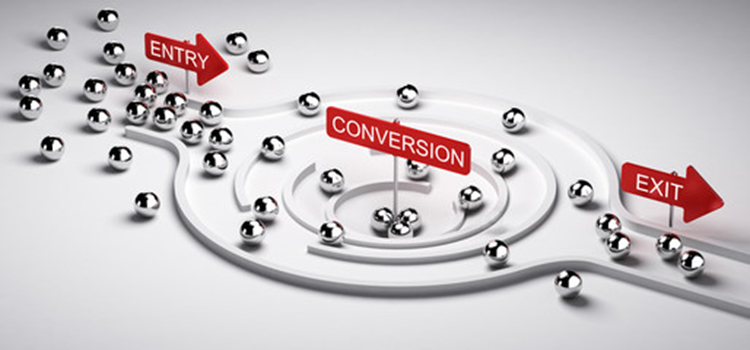 If you're looking to increase conversion rates, then content marketing is one of your go-to solutions. Content marketers tend to enjoy more conversion rates than most marketers who stick with other strategies. The best thing about this marketing plan is that you don't have to be pushy to win a customer's heart. After all, the modern consumer always craves worthwhile content.
In this day and age, more people are searching for videos and engaging articles either for entertainment or educational purposes. So, by taking advantage of content marketing, you'll gain many customers.
But here is the tricky part: A lot of topics have already been discussed online. So, how will you attract audience and still enjoy high conversion rates? You'll need to have a unique perspective to make your content stand out. Find your content differentiation factor (CDF) and run with it.
Content differentiation factor simply refers to that unique factor that makes your content different from the rest. For instance, the quality of your videos, their tone, or how you engage with the audience could be your CDF.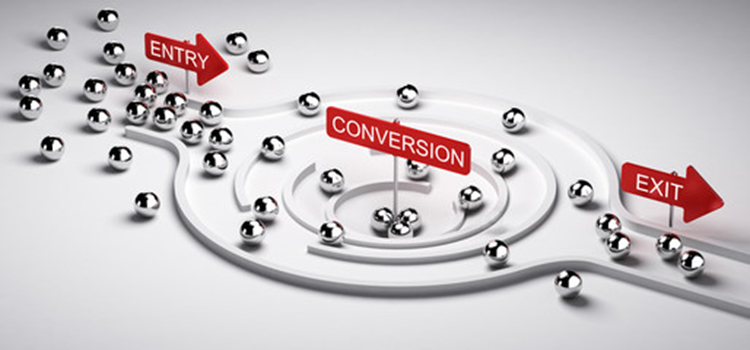 Not sure how to craft your CDF? Consider the following tips:
Understand your target audience. Know their pain points and what they like.
Know why you're creating content in the first place – this is where your goals come in.
Figure out the best ways to reach your audience.
Keep everything simple and straight to the point.
Tips For a Successful Content Marketing Campaign
Investing in content marketing doesn't necessarily guarantee positive results. You'll still need to do your research and find the best strategy that works for your business. Check out these key factors to consider in your campaigns:
1. Video Content
If the current consumer behaviour is anything to go by, video marketing should be your number one priority. Statistics suggest that approximately 57% of internet users prefer watching videos to other digital media. In fact, the HubSpot content trends report shows that about two-thirds of audience pay more attention to videos than any other content.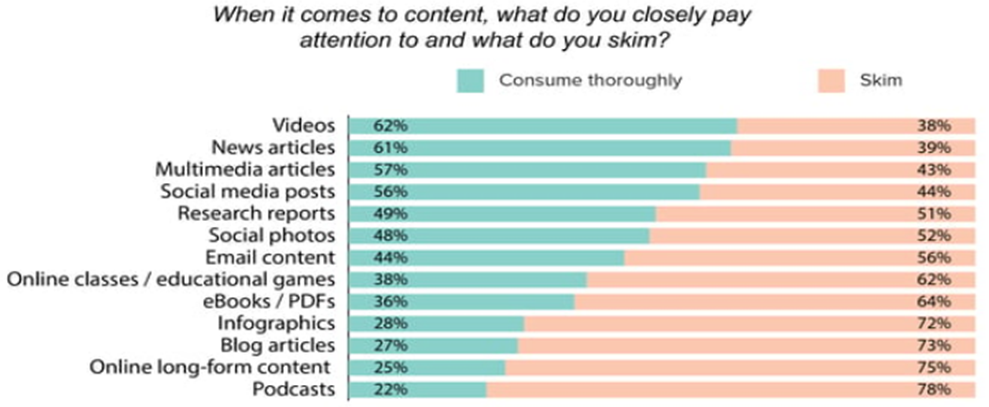 2. Social Media Marketing
Another key factor that should be part of your content marketing strategy is social media. More than 90% of internet users have an account on at least one social media website. As such, it makes sense to use this avenue to push your brand online.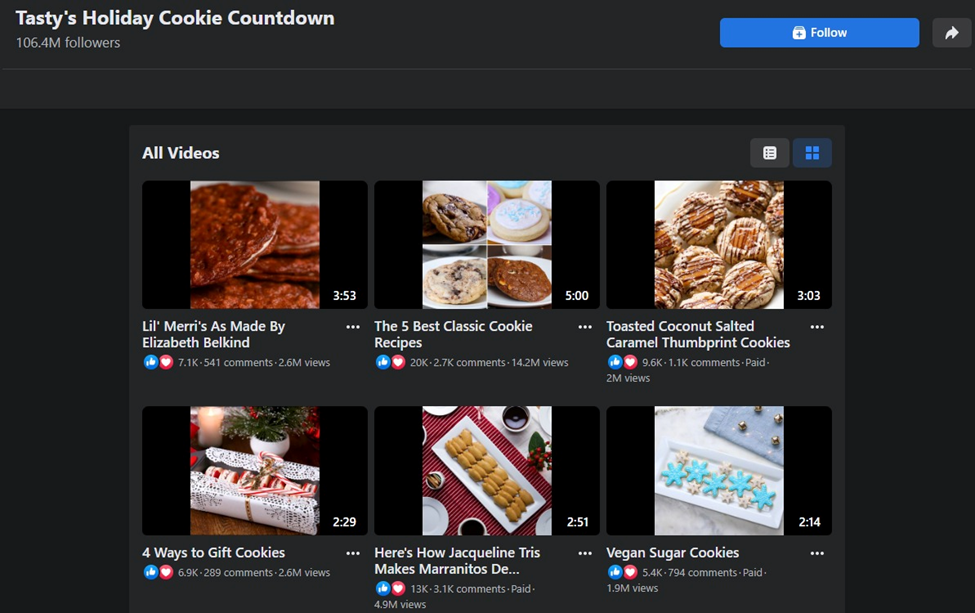 But then again, every social media platform has a different segment of customers. Therefore, be sure to choose one that fits your type of business.
3. Trending Topics
As you create your content, you might want to focus on the most current and relevant topics. Find out what's happening in your industry and the keywords that many people search online. Be sure to provide as clear and concise answers as possible.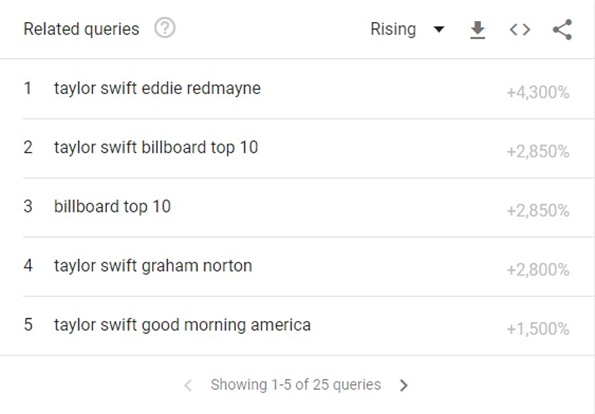 4. Quality Content
Knowing the trending topics is one thing, but covering them in a way that your audience understands is a whole different task. The quote 'content is king' still applies even today. You attract more potential clients when your videos or articles are engaging, entertaining, and informative.
5. Brand Collaboration
Brand collaborations and partnerships are becoming commonplace in digital marketing. You can jump on the trend too by finding a party with whom you can mutually promote your products or services. To make the most of this strategy, go for a brand that shares a similar target audience.
For example, check out this graphic explaining how Burger King and McDonald's—sworn rivals in the fast-food industry—joined forces for a charitable cause. The former stopped selling their iconic Whopper and directed their customers to buy their competitor's Big Mac.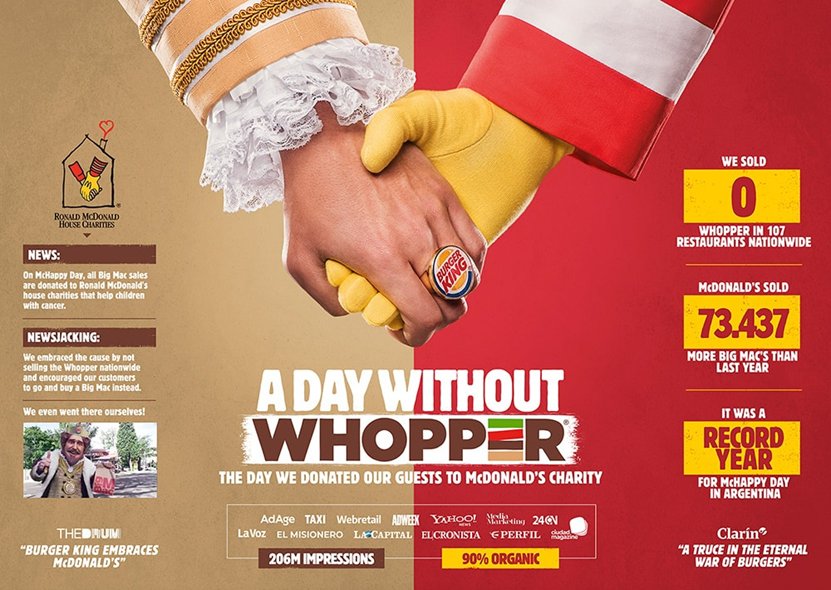 Final thoughts
The internet is a crucial part of modern marketing strategies, and rightly so. With millions of people actively browsing the web, many brands are investing in their online presence.
Content marketing has proven to be one of the most effective and beneficial digital marketing avenues. For one thing, it's a cost-effective strategy. You may even spend nothing, depending on the options you choose. Additionally, content marketing makes it easier for you to interact with potential customers and drive more conversions. Therefore, if you want to reach your full potential in the modern market, content marketing is your best bet.
Subscribe to Our Blog
Stay up to date with the latest marketing, sales, service tips and news.
---