What Are Common Goals For Content Marketing Campaigns?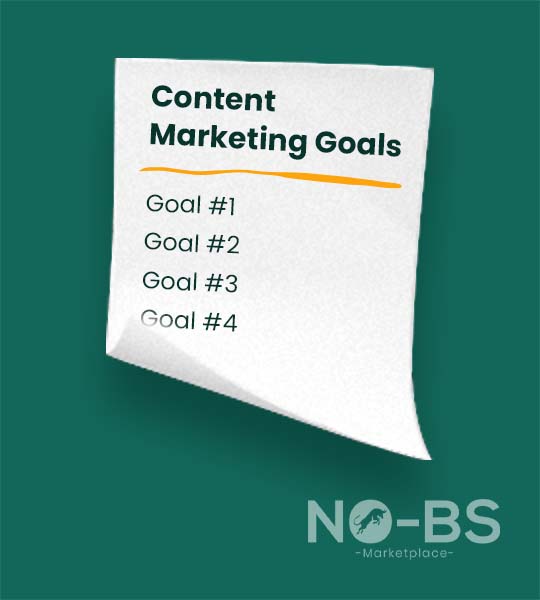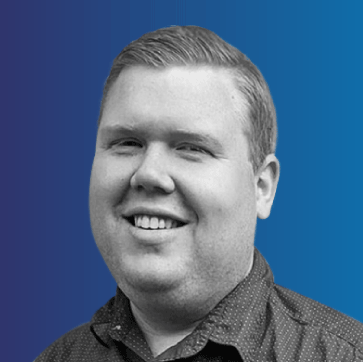 October 31 , 2022
Blogs
Content marketing has been around for hundreds of years. However, companies only started investing in it more about two or so decades ago. Over the past 20 years, the basis of content marketing has been social media, search engine optimisation (SEO), and multi-channel marketing.
The emergence of smartphones in the late 2000s made content marketing a powerful tool in the industry. Social media usage in recent years has also made a huge impact on this tool. That explains why there has been a steady increase in revenue generated through such campaigns.
To put it into context, the global content marketing revenue rose from USD$42.2 billion (AUD$67 billion) in 2018 to USD$65.66 billion (AUD$104.21 billion) in 2021. If the current growth rate is anything to go by, this value could exceed USD$137 billion (AUD$217 billion) by 2026.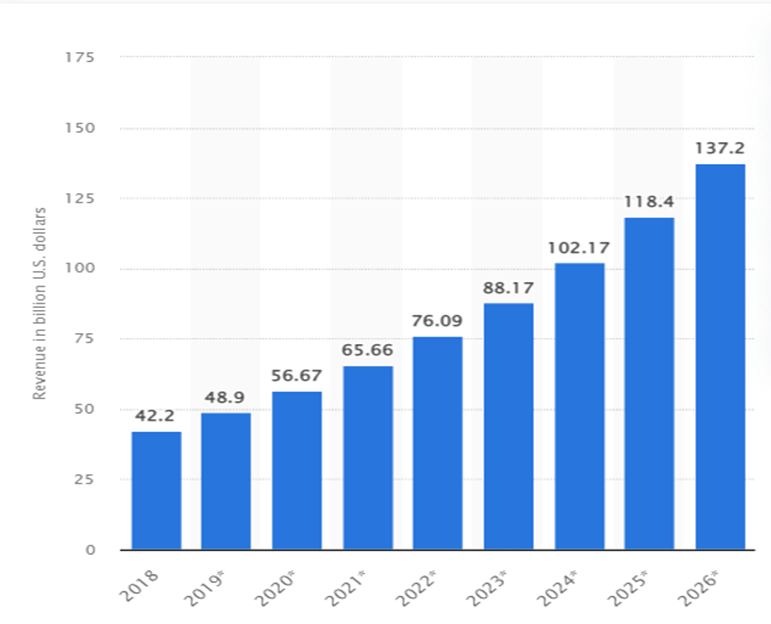 Of course, the ultimate goal of any marketing strategy is to generate as much profit as possible. However, you shouldn't view your content marketing from this simple perspective. Your campaign should have a combination of smart goals for it to generate the desired results.
So, what are the common objectives you should be focusing on? If you're guilty of publishing content just for the sake of it, this article will come in handy in your marketing journey.
What is content marketing?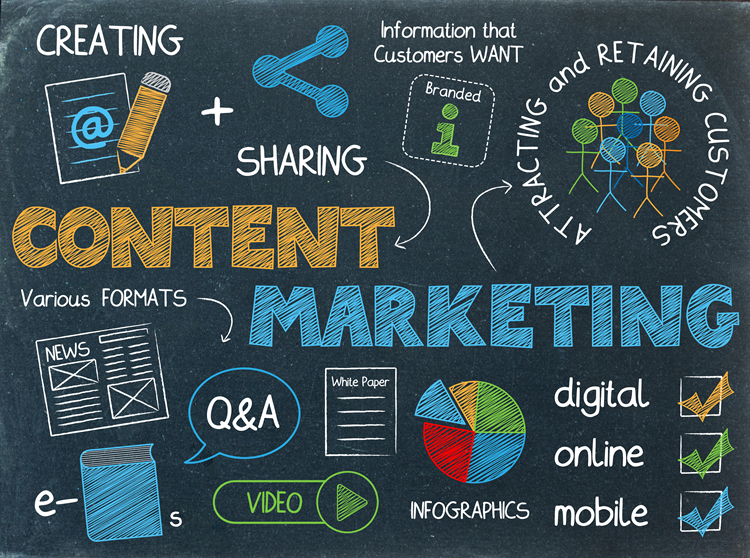 Simply put, content marketing refers to the creation and sharing of valuable and relevant content to drive profitable consumer action. The content can take the form of videos, memes, images, and infographics. Where you publish this content will have a huge bearing on your overall strategy. Some of the most popular platforms include:
Business or personal blog website
Guest blogs
Social media sites like Facebook, Instagram, TikTok, and LinkedIn
E-books
Content marketing provides useful information to your prospects rather than just pitching your products and services. That's a critical factor given the current consumer behaviour. Statistics show that about 47% of buyers today read at least three content pieces before speaking with a sales representative. So, there's no doubt that great objective-oriented content can win you many potential customers.
That said, here are the common goals every content marketing campaign should have:
Pushing brand awareness
Educating both prospective and existing customers
Engaging the customers
Enhancing customer loyalty
Attracting new customers
The following section will take a deeper dive into each of these goals.
To build brand awareness

The online market is quite competitive for an ordinary business owner. You're likely to come across tens, if not hundreds, of brands offering similar products to yours. Hence, creating an online business and stopping at that won't bring you customers. In fact, very few people will be aware of your company's existence if you don't actively market it.

The number one content marketing goal should always be brand recognition. Make sure every piece of content you create puts your business on the map in one way or another. The best way of achieving this is by using images, videos, or memes that stand out and leave a lasting impact on the audience.

For example, you can showcase your products and services in a hilarious but informative video clip. You've probably noticed that more brands today are considering this tactic. That's because apart from the engaging nature of these videos, the humour in them shows the human side of the company.

But as you leverage the benefits of humor in your brand awareness strategy, be sure not to overdo it. For example, using puns and other figurative speeches unnecessarily can easily destroy the reputation that you've worked to build.

Therefore, ensure you maintain the highest professionalism possible in your tactics, especially given that the attention of the modern consumer shifts quickly. A combination of professionalism and uniqueness will reduce the chances of your market share drifting to another brand. Here's examples of great brand awareness, because you know the business even without the names:

To strengthen customer loyalty

Did you know that it can cost you six times more to acquire a new customer than to retain an existing one? You also have at most a 20% chance of selling to a new customer and about 70% when it's a returning client. In addition, studies show that increasing customer retention by at least 5% can boost your profits by up to 95%.

These statistics prove the importance of customer loyalty to your business success. Unfortunately, many marketers are caught up in attracting new prospects so much that they forget about the existing clients. To avoid falling into this trap, include customer loyalty as part of your content marketing goals.

Here are a few tips to consider so that your content marketing campaigns boost customer loyalty in an effective way:
Create and publish top-notch content consistently.
Gather and analyse customer data to guide your marketing strategies.
Send onboarding emails that are engaging to customers.
Leverage the power of social media. Be active on sites that host your potential customers like
Facebook, LinkedIn, Instagram, and Twitter.
Personalise your content to enhance customer experience. Address the customers by their names in your emails and send them at their preferred time.
Of course, this list isn't exhaustive, but it gives you an idea of where you should start. Whichever steps you take, see to it that your content shows the customer-centric side of your business. After all, that's the key aspect that drives customer loyalty. And when they give you raving reviews you know you've achieved real customer loyalty.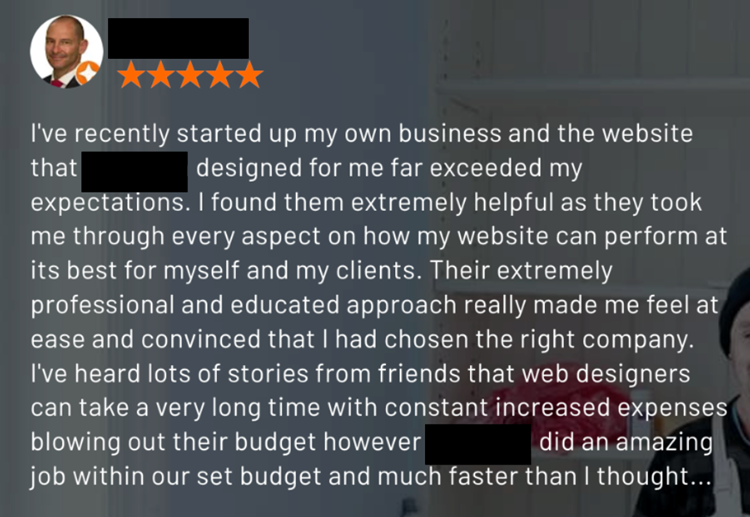 To engage customers
Customer engagement gives you a great opportunity to know and understand your customers. According to HubSpot, 66% of customers expect you to understand their needs and expectations.
Since it's essential to work constantly towards knowing what your customers want, you need to have customer engagement as one of your main content marketing goals.
Creating engaging content enhances customer experience, which can significantly impact online customer reviews. Remember, potential buyers care less about what you say about yourself and more about the opinions of your customers. The graph below shows that almost half of people prioritise customer reviews in their decision-making process.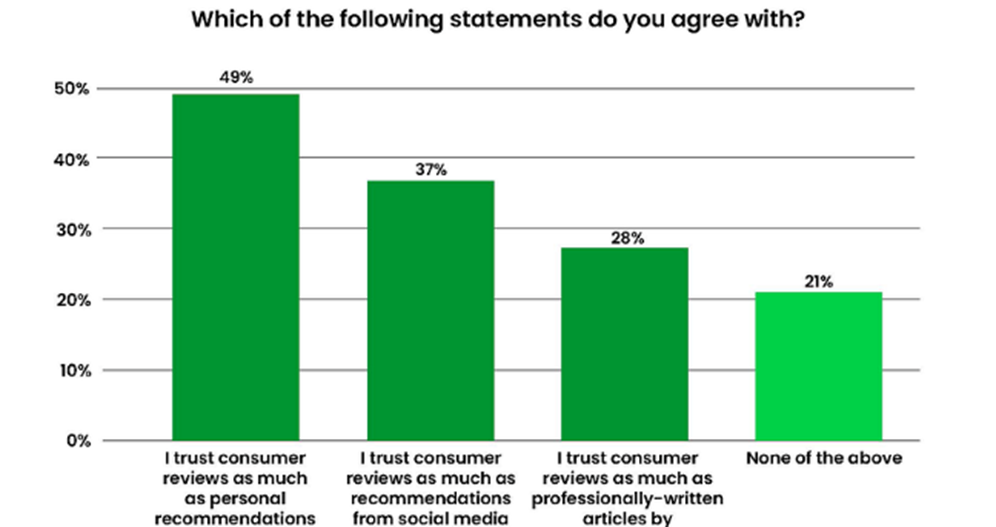 To educate your existing and prospective clients
Education is one of the most important content marketing goals. In most cases, when a customer searches online for a product, they want to learn more before purchasing it. Therefore, it's your responsibility as the seller to provide as much information about your products and services as possible.
Your content should illustrate all the benefits of whatever you're selling. Describe the problem it solves, as well as discuss various advantages that may not be known to many customers. This is your opportunity to deal with any misconceptions about your brand, products, or services. As such, your main objective should be to help prospective and current customers better understand your company and mission.
But education doesn't necessarily have to be all about your products and services. You can focus on some interesting areas within your field. Take the construction industry, for example. There are several do-it-yourself (DIY) projects you might want to discuss.
Do your research to find out some of the most searched subjects and pick a few from the list. A high search rate implies that many people share that problem and are looking for a viable solution. So, creating informative content on the same is likely to put your brand on the map and increase your domain authority (DA). Here's an example of people looking to educate their audience using videos.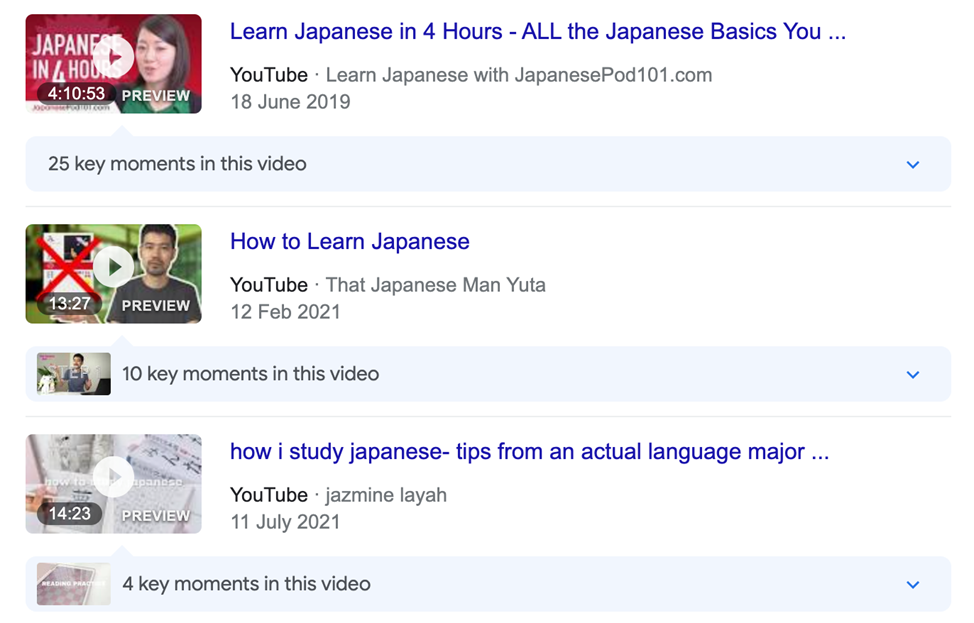 To attract new customers
Another key goal for content marketing campaigns is to attract new customers. As mentioned earlier, customer acquisition can be very expensive. But that's not to say you should stop targeting more prospects. Of course, your main focus should be on customer retention, but don't miss the chance to acquire new potential clients. Depending on your products and the purchasing power of the target market, more customers could mean more sales.
To run content marketing campaigns that bring new customers on board, you must first understand the needs of your target audience. Monitor the trends within your industry and see what the modern customer prefers. Additionally, be sure to check what your competitors are offering and how much success they've enjoyed from that.
Use the data and ideas you've gathered to craft the highest-quality content possible. For instance, if you're creating a social media post, develop content that engages and lures the customers to interact with it. Including a call to action (CTA) can enhance your chances of generating new leads too.

What About Traffic Generation?
You may have noticed that web traffic is missing from the mix. But shouldn't it be among your goals? Absolutely, it's not a mistake to include it on your list. However, it should be a by-product of your great content rather than your primary goal.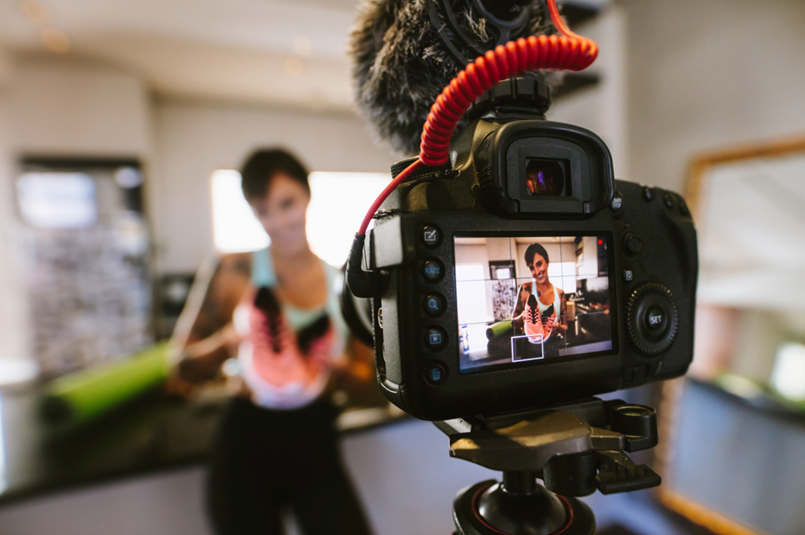 Your main objective should be the customer, whose actions will – in turn – have an impact on your website's traffic. For example, consider two types of video clips, A and B. Video A is created with the customer's entertainment in mind. Everything in it grabs the attention of the viewer, and the creator introduces the marketing aspect without making it boring for the audience. On the other hand, the creator of video B centres the content around their brand.
Which video do you think will generate more leads? You guessed it right. Video A represents the perfect marketing video. It's likely to generate more traffic because the creator's energy is focused on the customer. As for video B, the viewer already knows this is a marketing tool, which can be a deal-breaker.
If you apply the second strategy, you're likely to lose many potential customers even before you attract them. Of course, it's not always black and white. There's more to it than just the way you curate your content.
Conclusion
Content marketing is a powerful marketing tool. But it can also be quite frustrating to use if you don't set the right goals from the get-go. With every step you take, make sure your main focus is on the audience. The content should be entertaining enough to grab the attention of both your existing and prospective customers. Considering each of the goals discussed in this article will take your content marketing strategy in the right direction.
Subscribe to Our Blog
Stay up to date with the latest marketing, sales, service tips and news.
---