Search Engine Marketing: Understanding How Customers Search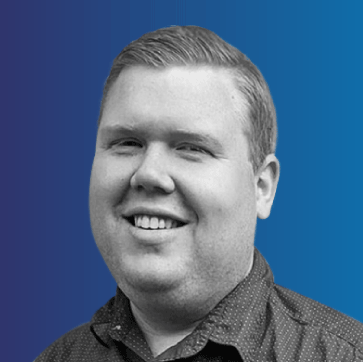 October 01 , 2020
Blogs
There are a number of things you can do you attract greater traffic to your website, from setting up paid ad campaigns to optimizing it to ensure it ranks well on search engine results pages.
But what should you do to appeal to customers? Sure, earning a spot on the first page of Google is a great way to get noticed, but unless you're answering common questions or addressing your audience's pain points, people are unlikely to click through to your site. It's time to start thinking like a customer.
There are a number of key areas to consider, from the terms customers use to they way they phrase questions and of course, the platforms on which they perform their searches. By determining how your target audience searches online and their habits, you can make sure to meet their needs.
You should also perform keyword research for your niche, to see what your competitors are doing successfully, and put together a strategy that suits.
Where are customers searching?
Learning more about search engines through their metrics is a good place to start. For instance, as of September 2020, Google had a 70.07% search engine market share, followed by Bing with 13.17%, Baidu with 12.34% and Yahoo! with 2.15%. This essentially indicates all search engine optimization tactics should consider Google and their webmaster guidelines above all others. If you have the budget to create paid ads, you're likely to yield the best results from Google.
How do people search?
To really harness the power of search engines, it's important to consider SEO strategies such as those outlined above. However, learning about your target audience and their search habits is an oft-neglected but equally crucial aspect of increasing website traffic.
Here are some angles to consider:
When people want to know something:
Many people open search engines like Google to find out information about something or someone. In the early days of online search, they had to type in one key word at a time, separated by the + symbol, but these days, search engines are much more sophisticated. For instance, searching for "band [song]" will most likely yield relevant results such as lyrics or video clips for said song. Of course, this works with brands and businesses, too.
Say you run a company that specialises in social media advertising. It's a good idea to target keywords that revolve around answering common pain points encountered in social media management. Queries such as "What is…" followed by a concept tend to be popular among consumers when completing this kind of search. For example, "What are Facebook ads?"
No one wants to trawl endless pages of Google results; people want answers fast. If you produce quality content that addresses these searches thoroughly and utilizes keywords without being over-saturated, customers will be far more inclined to visit your website.
When people want to learn something:
One of the most common reasons people turn to a search engine is to learn something. These queries are usually posed in the form of questions and can range from simple to highly complex. Some users will prefer to click on step-by-step articles or detailed written guides, while others will be more inclined to click on video tutorials. It's a personal choice. If you have the budget, it's recommended you target all types of users by adding both video and written content to your site.
When customers type queries such as "How to…" or "Steps for…" it's fair to assume they're seeking instructional content. These terms are often used in relation to technology and home maintenance.
Likewise, sometimes searches can be implied. This is best observed in recipe-related searches. If a user types in spaghetti, they're most likely after a recipe, despite not specifying. They may also be interested in types of spaghetti or its origins, however search engine algorithms will assume they're seeking recipes as that's what most people click on. Try to address this concept when you're optimizing your web pages.
When people want to go somewhere:
Did you know that a significant number of searches performed on mobile are related to places? When people want to find a particular store or restaurant, it's easier these days to search online than to ask someone or check a directory. Additionally, a lot of people use search engines to find places to go to or seek directions to a particular address.
Common phrases for these queries include phrases like "Best [restaurant] Melbourne" or "where is the nearest [place]?"
Harness the power of these search terms by creating content that answers them. Using common words like "best" will ensure your site is appealing.
When people want to avail services nearby:
Building on the above, many users are starting to utilize localized searches. Engines like Google now have such advanced algorithms that they can produce results pages according to the location of the user. For instance, if you type in "best plumber near me" the results shown should pertain to services near you—often within 5 miles—even if you don't type in your suburb. This is why it's crucial all service-based businesses list their location(s) on their website.
Like the above, if you enter "[place] near me" or something similar, your search should yield localized results. This is extremely helpful for finding services precisely near your location, rather than looking through hundreds of results in your state or city.
You can also use this functionality to find directions. When you type "[location] directions," on Google, you'll likely see a link to Google Maps directions. So, to take advantage of this, make sure to set up a Google My Business page with a Maps address.
When people want to find reviews:
These days, many customers tend to research products or services before purchasing or booking them. Using search terms such as "worst
The takeaway: think like a customer
When you're setting up or optimizing your search marketing strategies, it's important to understand both how search engines work and how customers use them. A strong knowledge of customer habits, including how they search online for products and services, can give you profound insights as to how you can tailor your site to meet their needs.
Subscribe to Our Blog
Stay up to date with the latest marketing, sales, service tips and news.
---