Blogger Outreach Best Practices: How To Maximize ROI From Your Blogger Outreach Efforts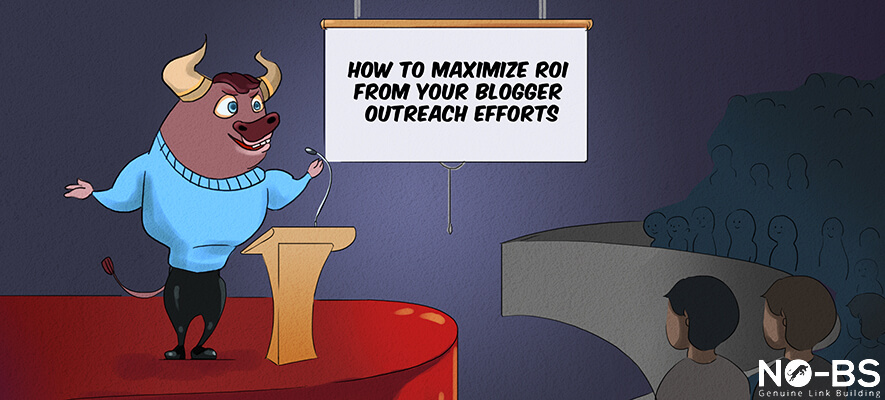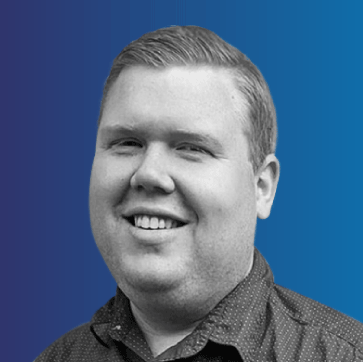 September 16 , 2021
Blogs
We've broken this blog into eight parts to make it easily digestible
Website Classifications
Where to get links
Relationships
Where to invest your time and money
Link Acquisition
How to get more quality dofollow links
Lists
Easy but not always great
Metrics
Why they're not everything
Traffic
The metric to look for
Content
Use quality to drive results
Simplify and focus
Additional tips for making the most of your efforts
Ready? Let's get started
PART ONE
Website classifications
Where to get links
Our company has done thousands of placements over the past several years. And since that time, we've learned a few very critical lesson you need to know if you want to maximize your ROI from your outreach efforts. And one of those lessons is this: There is no "one-size-fits-all" blogger outreach strategy. Certain websites work best with certain outreach practices.
To help understand how this works, we've made classifications for each type of website we work with. Each of the below website classifications fits within a specific outreach strategy:
Website A
This website charges $5,000+ for a blog and link. Typically, they'll also have a very powerful social presence.
Website B
This website is a PBN (Private Blog Network– more on that in a moment). PBNs often have "Write for Us" pages which they use to get extra cash on the side.
What is a PBN?: A PBN is a set of authoritative websites used to build links to your money website(s) for the purpose of ranking higher in Google. And a money website is a website you intend on ranking, i.e. the one that actually makes money. This can also refer to a client's website.
Website C
Link Farm (if you're new to outreach, this is your word of the day). These websites are close to being a PBN, however, they only want people to pay money to post on their website. They are really no different to a PBN as the site doesn't add content, they just give out links.
Website D
A mid-range site that wants between $200-$500 a link. These guys, if they are having a bad month, will drop their price just to get free content and some cash.
Website E
A low-range site that wants just $50-100 a link. They're almost the ideal option, but you still need to pay them something.
Website F
I love these guys. They are 100% free and only want great content in exchange. If you find these guys, they are worth their weight in gold. Just don't overuse them as you might ruin the relationship.
Knowing which of these website classifications fits your business is critical to maximizing your blogger outreach strategy (Hint: it's often multiple different ones).
So, which of the above websites are the best? And why? And what should you be looking out for when creating your blogger outreach strategy?
Handy Tip
For higher-end websites (Website A), ensure you are getting everything you can out of them when working out a deal. This should include social media posting, email blasts, and even push for banner ads. If you're really going to pay them $1,000 + for a blog make sure you get your money's worth.
PART TWO
Relationships
Where to invest your time and money
I often laugh when people say that it's all about the relationship, thinking that blogger outreach is about building relationships with different people and then hoping you can get a link in return.
I hate to say it, but if you have to spend a month building a relationship just to get the link, then you may as well pay that same website money to get your link straight away.
Relationships are important, yes, but you have to spend your time wisely if you want real, consistent results from your blogger outreach efforts.
Knowing which websites to invest time (I.E. building a relationship), money, or both into can be difficult. However, there's an easy way to figure this out with an analogy I like to use.
The way I see it, link building is like going out for dinner.
Fast Food
Eat too much fast food and you'll get health complications. Similarly, websites that let you get links for free or for a small fee (See: Website E or F) are good, but always check the credibility of the website before building a relationship with them.
Getting too much fast food can do more harm than good to your long-term link building goals.
Local Restaurant
You might often visit your local sushi restaurant, but you don't do it every week. This is Website D and they're just a step below Websites E and F. These are better quality links, than website B and C but more expensive than Websites E and F, so they tend to be used more sparingly.
Hidden Gems
This is Website F from earlier. They are the hidden gems of link building but they don't know it yet.
These are the ones you want a good relationship with, especially before prices go up and the crowd comes to steal your spot.
Fine Dining
On a personal level, I'm not exactly into fine dining. And I can say the same of link building. It's hard to appreciate fine dining when you don't even know if you're going to like the food before visiting the restaurant. Then, you pay so much for it that you aren't sure it was worth it even if you did like the food.
Similarly, building links with Website A costs too much and can be a hassle on your end because you don't know what the value will be of the link before spending the money on it, so think carefully before pursuing these websites. Ultimately, you need to find a good balance. Yes, we all might have fast food sometimes (even if you don't tell anyone…), but too many of these links can be bad for you.
Similarly, with every other type of link, from your local restaurant in Website D to the hidden gems in Websites E and F, you should strive for balance. Not just in the kind of websites you build links with but also in the time and money you're willing to pay to pursue relationships with those sites.
And, keep in mind, you really don't need to fine dine when doing blogger outreach. Going to your local sushi shop or hidden gem is almost always better for you (See: Websites D, E, F).
Sure, those sites don't link to as many people as fine dining, Website A, sites do. However, they typically do links the natural way, which is ideal for you on the SEO end, but also because they're just happy you gave them great content– so you get to save money.
Handy Tip
Targeting websites without a 'write for us' page can give you more gems than targeting sites with a write for us page. They're harder to find but they're worth it.
PART THREE
Link Acquisition
How to get more quality dofollow links
Let's face it – we're all here because we are after good do follow links. This is primarily why we do blogger outreach in the first place.
Now that we've discussed the various types of websites you can get links from and how each of those website categories fits in with blogger outreach strategies, let's talk about taking action.
There are 4 things I've found which are critical if you want to get more quality, dofollow links for your website.
Ask before writing
First off, ask before writing for someone's blog: Blog owners often know you want a link and that it's the reason why you're emailing them. If they don't understand this, their website most likely is not worth your time.
Aim to get two links
Aim to get two links from every website: Try for one in the bio to keep your brand name or URL and request another link that will serve as a contextual link in the body. The latter should be placed in the body of your content which will lead readers to a relevant blog on the target website. Contextual links to a homepage just don't look or act natural.
Be careful
Be careful not to ask for too much: Don't try to get everything your way. The website owners are real people too and they know if you are trying to play with them.
Money Plays
Money plays an important factor in the blogger outreach process: If you think you're going to be able to get a free link all of the time, you're kidding yourself. If you think you're paying too much for something and you think it might not be worth it, don't be afraid to walk away. You can find a lot of people who are willing to take your content if you invest the time.
Handy Tip
If you own more than one blog. Try mixing it up. Do blogger outreach as one site. Put no link in the bio and just put one contextual link to another of your sites blogs.
PART FOUR
Lists
Easy but not always great
Lists are an important topic when it comes to blogger outreach, both because a lot of suppliers work with them (lists), but also because of how easy it is to buy a list of sites for outreach purposes.
But before you get excited at the possibility of being able to simply buy a list of sites you can target, hear me out.
To put it simply, I hate lists. If you're doing blogger outreach, it's always better to find real sites which are not a part of pre-made outreach lists.
Why? There are a few reasons
General websites
First, websites which are part of these networks try to be more general websites because they can take more placements from more niches. This means you can end up on blogs or websites that aren't really in any niche
Poor Content
A lot of the time the website will do the content for you but they'll outsource the content to the cheapest supplier. This isn't always the case but I have tested and tried nearly every service out there and I see it more often than you would think. I'll talk about why great content is key more later, but for now, keep in mind that having great content is just as important as getting the link.
Blog Post Stuffing
Your word of the day: Blog post stuffing. Chances are, you've seen this before. This is when a website takes 8 or even 12 outbound links and puts them into one blog post. Let's be honest with ourselves here, why would a little blog in the UK be putting links to an affiliate site in USD, home builder in Australia, and a plumber in Los Angeles? That's blog post stuffing. To make things worse, because these websites are getting paid they'll take whatever anchor the buyer asks for.
You can't see website
You don't know the website until the link is live. A lot of suppliers won't show you the site until the link is live. For me, I couldn't do this as I want to have full control over what is linking to mine or my client's sites. Even more so if I'm paying a lot for a link.
Also, keep in mind that PBNs and lists are pretty much the same thing.
See similarities
As you can see, you can word them differently but they are basically the same thing. So, just keep that in mind if you're thinking of investing your blogger outreach budget into a PBN.
I've bought from people who run lists before to see how they operate. What blows my mind the most is that they own most of the sites themselves or they use poorly-setup PBNs.
Yes, someone might have a great relationship with a website owner to where they can get the placement with a fast turn around. But is it worth it long term for you?
| PBN | List |
| --- | --- |
| A website which is made to rank other sites | Websites which mainly get money from guest posts |
| Alwasy a Dropped domain | 80% of the time we've found these sites are dropped domains |
| Outbund link ratio is crazy high | Blog post stuffing is very normal as they can make more money off one blog post |
| Every Post is a blog with one or two outbound links | 90% of the posts are just guest posts and there is no editorial team |
| All Anchor can be used | As I am paying customer, I normally get what I like. Including in some cases, poor content and anchors |
Handy Tip
If you're buying a blogger outreach placement for $60 or less and the link is live within ten business days or even sooner– they are most likely buying from a list.
PART FIVE
Metrics
Why they're not everything
Something we see nearly every day is how people lock onto a particular SEO metric. It could be through DA (Domain Authority), TF (Trust Flow), or really any other metric system.
To me, our industry cares a little too much about a golden number.
And this is a problem because metrics alone cannot tell you how good a website is from a backlink point of view.
Let me give an example of a site we stumbled on the other day.
Keep in mind that the point of the example is not to say whether the site is a good site to get an outreach link from or not, but rather that SEO metrics are not everything.
Examples
Site: digitalseoguide.com
Majestic
Digitalseoguide.com only scored TF15, which isn't exactly great, but it can still be considered worthy to get a link from. Also, the CF is very close to that number, which is a great sign (Majestic has 556 Referring Domains).
Moz
Again, not very high with DA30, but it's still better than some websites out there. As for referring domains Moz has indexed with this site, we get a grand total of 65.
Ahrefs
Digitalseoguide scored a DR 49 with Ahrefs, however, the big key here is that it has 80.9k traffic per month and ranks for 52.7k keywords (Ahrefs also has 662 Referring Domains).
Semrush
With Semrush, we can see organic search traffic, which has been going up nicely for the past 6 months and it has a total of 296 Referring Domains.
See Difference
The numbers aren't exactly consistent, however,these metrics are supposed to help you measure the efficiency of a website. It's hard to make a good assessment when these "acclaimed" metrics give inconsistent numbers.
What I'm getting at is this: blogger outreach involves more than just numbers. As you can see from the above example, certain tools like Moz just don't give you the full picture you need.
I fully understand why we swear by certain metrics, but you have to spend an equal amount of time reviewing sites using other factors if you want to get the best ROI from your blogger outreach efforts.
| Tool | Referring Domains |
| --- | --- |
| Majestic | 659 |
| Moz | 66 |
| Ahrefs | 470 |
| Semrush | 288 |
PART SIX
Traffic
The metric to look for
While important, clearly, metrics like referring domains are not 100% dependable.
So then, what should you be looking for when deciding which sites to target?
We have done a lot of R&D over the past 12 months into sites which have high traffic vs a higher metric site with no traffic.
What did we find?
Sites which show high traffic are more worthwhile for acquiring links than sites with higher metrics but no traffic.
There are several reasons why we believe that's the case:
You can't lie about ranking
No one can lie about this metric because you can't fake a ranking. It has to be earn't by the website owner. On the other hand, metrics like referring domains can and often are faked, making it difficult to gauge the value of a particular site for outreach based on it.
We do blogger outreach
The sites we did get links from which also had traffic gave us leads and in some cases very large clients. Yes, we do blogger outreach to get links but we now get 25-30% of our leads from sites which we have done a placement on. This is not always going to be the case, but why not get more out of it than just a link?
We build a brand
We are starting to build a brand and people are learning our name. The outcomes here were not what we thought would happen. We now have a number of people who have requested us to write for them. We even have marketing managers who move to new companies request us to guest blog for them.
Handy Tip
If you're looking at SEMrush or Ahrefs for organic traffic, keep in mind that it's typically off by as much as 50%. So, use organic traffic from them as a starting point then work backwards for deciding which sites to place your resources into. If you're paying money for a link, ask the sitefor proof of traffic from Google Analytics.
PART SEVEN
Content
Use quality to drive results
This is one area that I see people get wrong all the time.
It's important to remember that if you create a great piece of content, people will link to and share it. And the same goes for website owners– they want great content that gets them links and shares as well.
It can be easy to outsource content writing to the cheapest supplier, but just remember, this content is coming from your company and the quality can and will reflect off on your brand.
To combat this, when producing content for someone else, you need to act just like you're writing for your own site.
Ask yourself, "would I publish this piece of content on my site?", any time you create a piece of content for outreach purposes to maintain the kind of quality that will drive results.
Also, keep in mind that content is about more than just the written words. If you use higher quality media this will also great affect the perceived quality of the content.
See below as an example
Image One
This image just looks cheap and isn't really adding to the content at all. Avoid these at all cost.
Image Two
This image is better, but is it really adding value to the content? Unless you're shooting for mediocre, avoid these types of img as well.
Image Three
As you can see, image 3 is a screenshot. This adds real, tangible value to the content. Of course, this can't always be done, but try to always use relevant, real examples for images whenever possible.
This is one of the things that really separated us from everyone else and allowed us to grow so fast.
We use Hubspot's inbound marketing philosophy when doing blogger outreach. I know that might sound weird because blogger outreach and inbound marketing are very different from each other.
However, if you distill it down to its core they are very close to one another.
They're both about the same one thing: making great content to help leads along the buying journey. No one ever said you can only put content on your own website to do that.
Handy Hint: Study the Attract stage of inbound marketing and see how you can use blogger outreach and inbound marketing together. We will have a case study for this coming out next year, so keep an eye out for that.
PART EIGHT
Simplify and focus
Additional tips for making the most of your effort
So far, we've covered what I believe to be the most important strategies and tips for blogger outreach based on everything we've learned here at NO BS. However, it's at this point that I feel compelled to mention a few more things that will help pull everything together and focus your efforts in a more effective way.
Don't overthink it
I've seen this time and time again. Solopreneurs and companies craft this huge outreach strategy and over complicate the process of building links only to end up hampering their own progress because they've made it more difficult to execute. But how do you do that? We've talked so far about maximizing your ROI with blogger outreach through strategies for targeting and obtaining the best, most high-quality links, however, before executing on these strategies it's important to take a step back and get clear about what you're trying to accomplish.
Set a clear goal.
Before starting, set a clear goal for your outreach efforts. This doesn't always have to be how many placements you're shooting for, it can also be a rankings goal or even brand building exercise. Whatever that is for you, it's important to be clear about what you're trying to accomplish before starting.
Create a plan
Once you're decided on your goal, create a plan by combining that goal with the strategies we've discussed. Your goal will help direct and focus your efforts while the strategies we've talked about thus far will help make sure you're only focusing on the tasks that are most profitable for you. Keep in mind, this plan can and should change over time. Blogger outreach strategies are evolving constantly, so pay attention to the results you're getting and adjust your plan as you go.
It's Your Turn
It's no secret– blogger outreach offers several great benefits that make it a worthwhile endeavor for just about any company or individual solopreneur. However, I've found that most marketers and companies overcomplicate link building and blogger outreach…and end up paying more time and money than is necessary because of it. I hope the above tips and strategies help offer a clearer picture for your own marketing team on what is necessary to maximize the ROI from your outreach efforts.
Outreach doesn't have to be hard or stressful if you go into it with a smart strategy and a plan that outlines your goals and keeps you focused. By understanding your target market, you'll always know where to go to get the best links and by using these strategies, well…now you know how. So, get out there and start testing. Ultimately, things change so fast that even what we're doing is an experiment in progress (keep an eye out for some in-depth findings over the coming months).
Subscribe to Our Blog
Stay up to date with the latest marketing, sales, service tips and news.
---