4 Mistakes to Avoid When Making Your Search Engine Marketing Strategy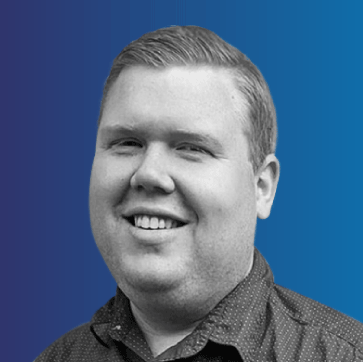 September 29 , 2020
Blogs
There is no better way to advertise your business online than to use search engine marketing (SEM). SEM ensures that your website appears on search engine results pages (SERPs). With an increasingly competitive marketplace, you need to optimize your SEM strategy. Generally, SEM involves paid ads that come as pay-per-click ads, product listing ads, small text-based ads, and product-based ads that appear on search results.
To get the best conversion rates to grow your business, you need to make your SEM strategies right and avoid the following mistakes:
Using the Wrong Keyword Matches
Because advertisers or a Google Ads Partner agency relies on keywords that consumers use when searching for products or services, choosing the wrong keywords and key phrases for your campaign will put your efforts to waste.
When you use the wrong keyword match, your ads may become ineffective. For instance, using a broad match will be imprecise because your ads will appear even when terms don't fit your products. Although the phrase and the exact match has higher conversion rates than broad match, they can get you low traffic when used in some niches.
In keyword matching, your ad is triggered when searchers use your keywords. Hence, you need to use the right keyword match. To do this, you need to understand the three types of keyword matching, namely: broad match, phrase match, and exact match.
Broad match – This shows your ads with misspelled keywords, relevant variations, and synonyms. It caters to a wide audience, such as searchers using "women's dress" as a broad match for your keywords "ladies' dress."
Phrase match – Unlike broad match that lets your ads appear even when orders of the keywords are not the same, phrase match only allows your ads to appear when people use your keywords in the exact order.
Exact match – These are words that have the same variation and meaning with your keywords. Unlike broad match, exact keywords cater to specific groups of customers and have the highest conversion rate among the other keyword matchings.
Therefore, it's essential to test different matches that will suit your campaigns. What's recommended is to use exact matches as starters before expanding to broad or phrase matches. Or you can use the three matches simultaneously if you want to get the best results for your traffic and conversion rates.
Creating Confusing Landing Pages
Landing or navigation pages can either make or break the chances of selling your products. Navigation pages are where potential customers are directed when they click on your ad. Because landing pages are easy to create, many digital marketers commit mistakes in designing them. A person clicking on a confusing or irrelevant landing page may immediately leave your site. When this happens, you may lose a lot of potential customers. You may utilize an alternative to WeTransfer Plus to optimize uploading/downloading your files to your pages.
For instance, if your ad is about ladies' dress and the landing page is all about car ads or any irrelevant product, visitors may likely bounce from your site. To make your landing pages enticing for potential customers, here are things you need to avoid:
Overly complicated forms – Don't be too nosy when asking for your visitor's information. It's best to only ask for their name and email address, especially for pop-up forms.
Generic call to action (CTA) buttons – Don't use CTAs like submit, download, or click. Instead, use a specific language to set your visitor's expectations. For instance, use delete instead of yes, get your guide for download, and read your eBook instead of click.
Crowded design – Don't use distracting or clashing colors and hard-to-read text, but use a simple and easy-to-follow design.
Confusing language – Don't use wordy and confusing descriptions of your product or content. It's better to use clear and concise language that resonates confidence and authenticity.
Forgetting Mobile-Friendly Landing Pages
Because mobile traffic outperformed desktop traffic, Google takes a mobile-first index into account. A lot of marketers forget optimizing their landing pages for mobile users. Making a perfect navigation page design is not enough to increase your conversion rate. It's also vital to create mobile-friendly landing pages so you can get more traffic to your site that may lead to higher conversion rates.
For instance, if your site doesn't load properly on mobile devices, chances are, you aren't only confusing your visitors but also losing potential customers. To avoid such, do this on your landing pages:
Create content that also suits mobile devices. Also, place your best content above the fold to increase your viewability and conversions while putting secondary information below, such as terms and conditions. For instance, position your ad campaign at the top instead of putting it in the last part of your content.
Make your site easy to navigate by highlighting your CTAs. To capture and entice your visitors to purchase your product or services, use appealing CTAs that draw your visitor's attention in your offer, such as a blinking get your free account.
Embed quality videos to highlight your products or services. Use concise videos to allow visitors to simultaneously read the value proposition while watching the video without full-screening it or leaving your page.
Make the search bar, topic links, brand name, and other essential parts of your site visible. For instance, you can use static headers so that no matter how far down your visitors scroll, they can easily use the search bar or sign-up links.
Not Using Ad Extensions
Ad extensions are extra details that appear along with your campaigns such as site links, local extensions, call extensions, mobile app extensions, and social extensions. Using ad extensions can give you high click rates as they show why people need to click on your ads. However, using the wrong ad extensions might do the opposite. To use the right ad extensions, consider your type of business and your clients.
For instance, you can use call extensions when your business values phone calls, or use review extensions when encouraging searchers to trust your site.
Conclusion
Optimizing your SEO may not be that simple, but when done correctly, it'll give satisfying results for your business. Creating your website is not enough. You need to do it properly to become an effective marketing strategy. Therefore, avoiding the mistakes listed above will prevent you from hurting your search engine marketing strategy.
Subscribe to Our Blog
Stay up to date with the latest marketing, sales, service tips and news.
---